TopDutch events guide October 2023
Get out your diaries, it's time to explore the best of TopDutch's cultural, sporting and networking events. Whether you're a creative or scientific type; whether you're looking to learn something new or stimulate your senses - there's something for everyone in the TopDutch region.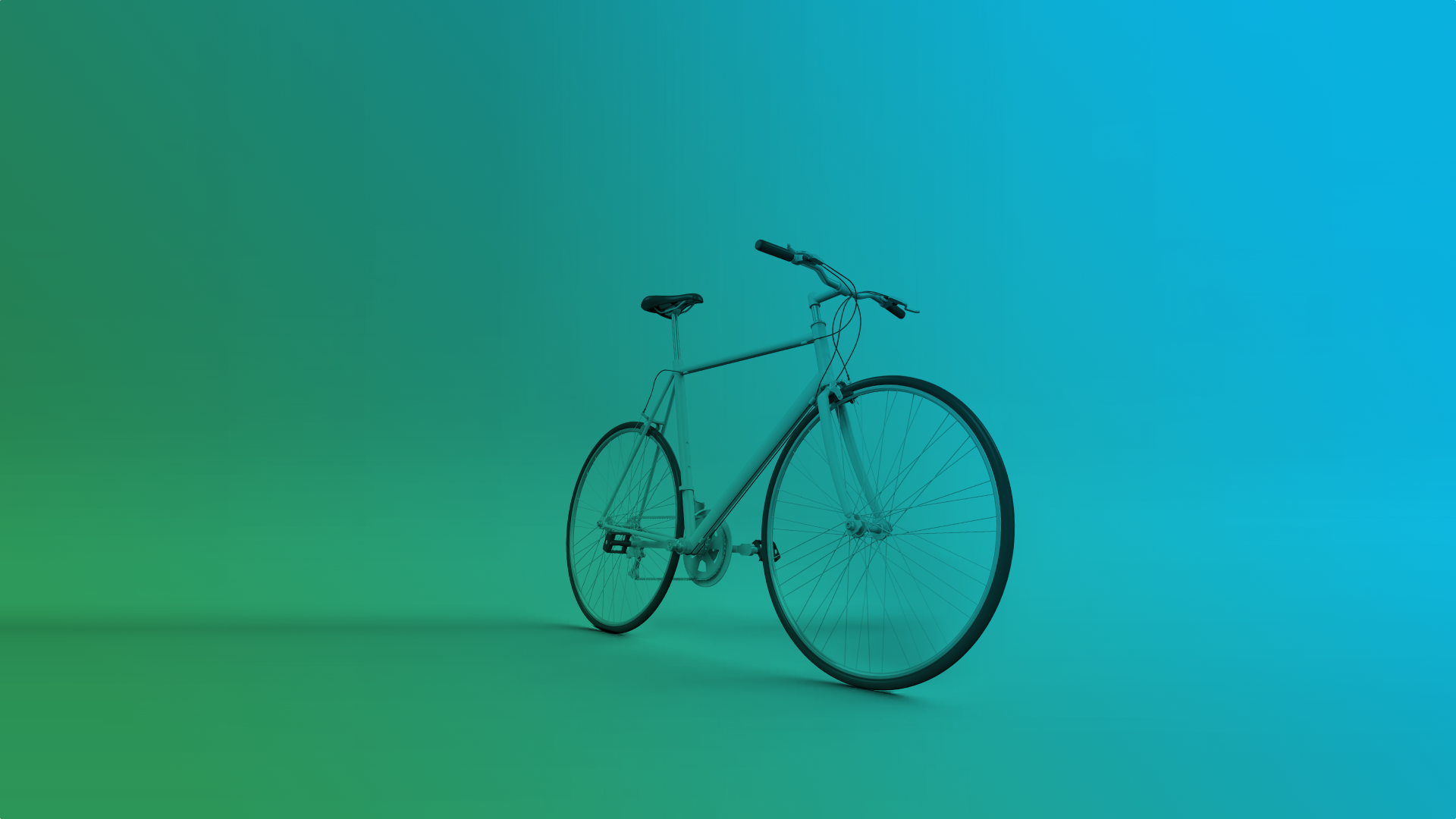 Culture and sports
---
For a TopDutch take on a Dutch master
Van Gogh in Drenthe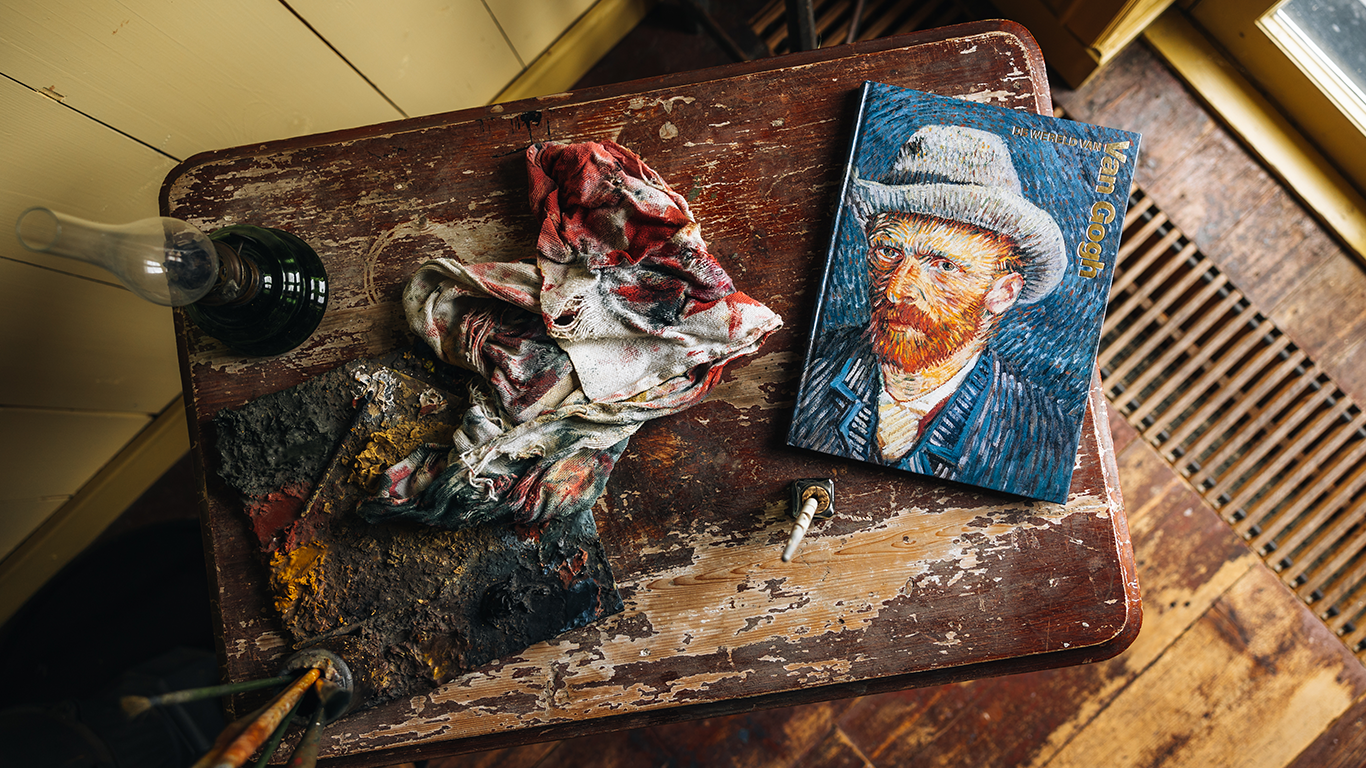 140 years ago one of the world's most famous artists, Vincent van Gogh, took a trip to the TopDutch region. Newly single and desiring to become an artist, he took a train to the stark Drenthe countryside, where he spent three months finding peace and inspiration in our iconic nature.
To celebrate this anniversary, you can follow in Van Gogh's footsteps across the region with a type of journey for everyone. Are you an art lover? The Drents museum have brought together an ambitious exhibition of 20 of Van Gogh's pieces from his time in Drenthe, alongside paintings, watercolours and drawings by sources of inspiration he writes about in letters to his brother Theo, and by his contemporaries.
Are you a history buff? Visit the newly-renovated Van Gogh house – the only publicly accessible building in the Netherlands where he lived and worked – where you'll be transported back to 1883 and experience an accurate depiction of how he was living.
More of the outdoorsy-type? Experience the exhibited landscapes for yourself by bike or foot via a number of new routes through which you can see what Vincent saw, what inspiration he found in Drenthe, who he met and what landscape he was looking for. On each of the three 50km cycling routes, you'll be guided by special signs past viewing panels with listening stories and large murals. There are also four special walking routes, which you can also follow with a 'podwalk' which allow you to listen while walking.
Traveling with Vincent Exhibition. Where? Drents Museum, Brink 1, Assen. When? Until January 7 2024, Tuesdays through Sundays 10:00 – 17:00.
Van Gogh house. Where? Van Goghstraat 1, Nieuw Amsterdam. When? Reopening October 4 2023, Tuesdays through Sundays 13:00 – 17:00.
Cycling and walking routes. Where? Starting Hoogeveen, Veenoord and Zweeloo. More information via the website or a tourist information point.
---
For adventurous music
Sounds of Music 2023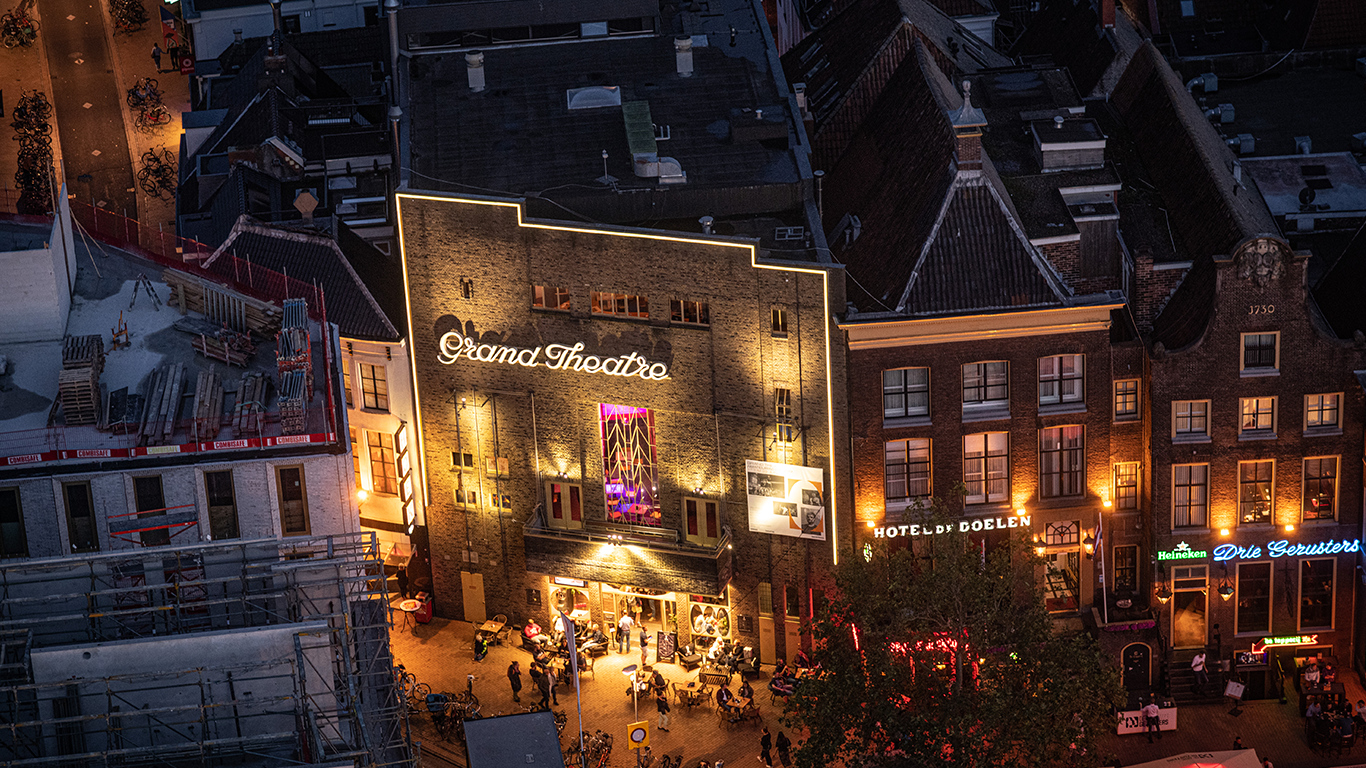 Want to expand your playlist and explore the future of sound? Some of the coolest musicians, the freshest talent, and the most fascinating thought leaders from across the world are again descending on the city of Groningen for the Sounds of Music festival 2023.
Treat your senses with brand new minimal classical music, electronics with beautiful improvisations, alternative pop and jazz with spoken word, especially for the most curious ears. And challenge your relationship with sound with listening labs discussing questions like 'can AI be creative?' and music labs such as the VR installation 'virtual bodies in sonic space'.
Where? Various locations across Groningen. When? 31st of October – 5th of November.
---
For fascinating Frisian heritage
Strontweek Workum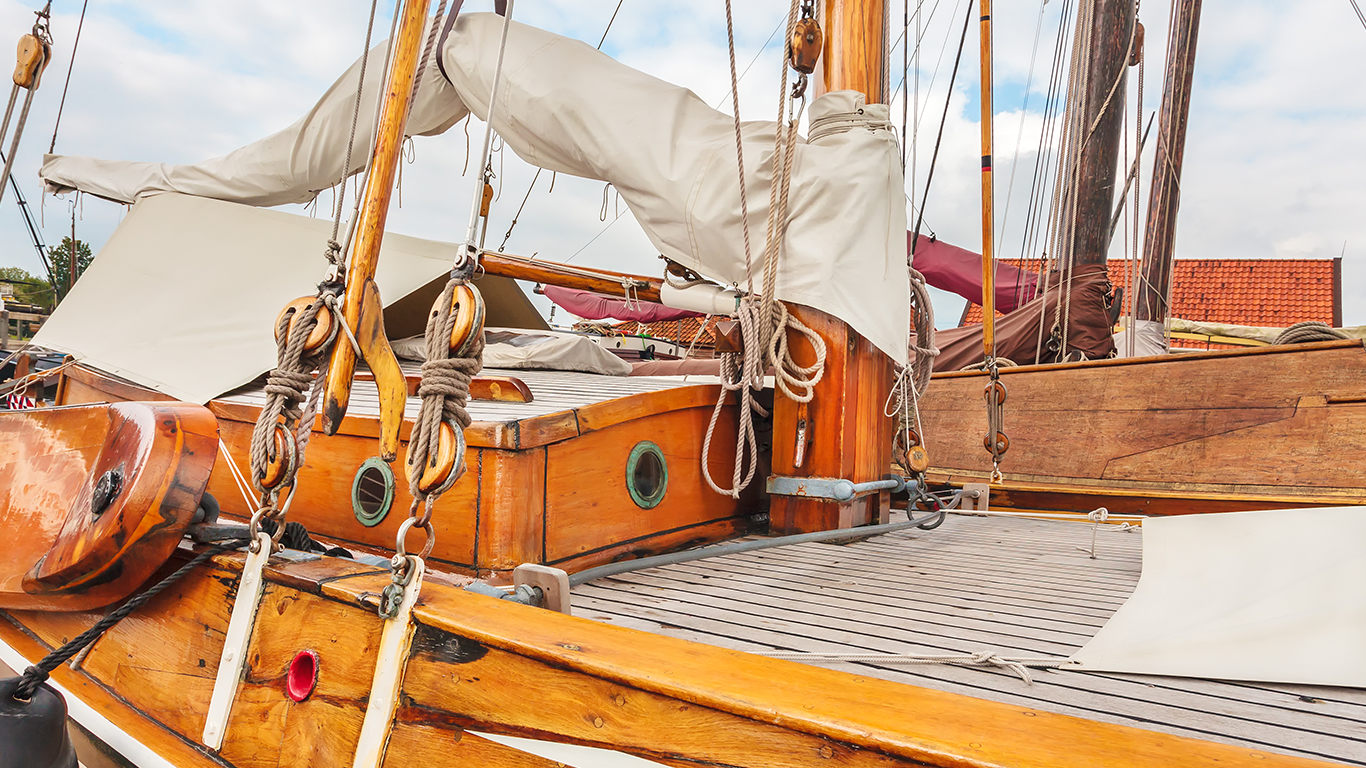 'Strontweek' translates to 's**t week'. But don't let the name fool you: This annual sailing festival is most definitely fun, authentic and very interesting. Considered a piece of Dutch 'Intangible Cultural Heritage', the week centers around a traditional sailing regatta – the strontrace – from Workum to Warmond in South Holland and back. The first race was in 1974, but the tradition dates back to the 16th and 17th centuries, when sailors transported fertile manure from Friesland (hence the name) to the bulb fields in the south. As the practice began to die out in the 20th century, the annual race – using only traditional flat-bottomed ships, and navigating with a map and compass – was organized to keep the tradition alive.
Alongside the race, the week highlights a range of other maritime cultural legacies. From the 20th to the 22nd of October, the Liereliet festival of maritime music brings musicians and singers from across the world to delight the audience with shanties. On Sunday the 22nd shoppers can watch various old crafts such as blacksmithing, reed weaving and rope making being practiced, pick up some cute trinkets, all with the smell of freshly-smoked fish and the sound of shanties in the air.
Where? Various locations in Workum. When? 20th – 28th of October, full program available here.
---
For the fitness-fanatics and the fun-runners
4Mijl Groningen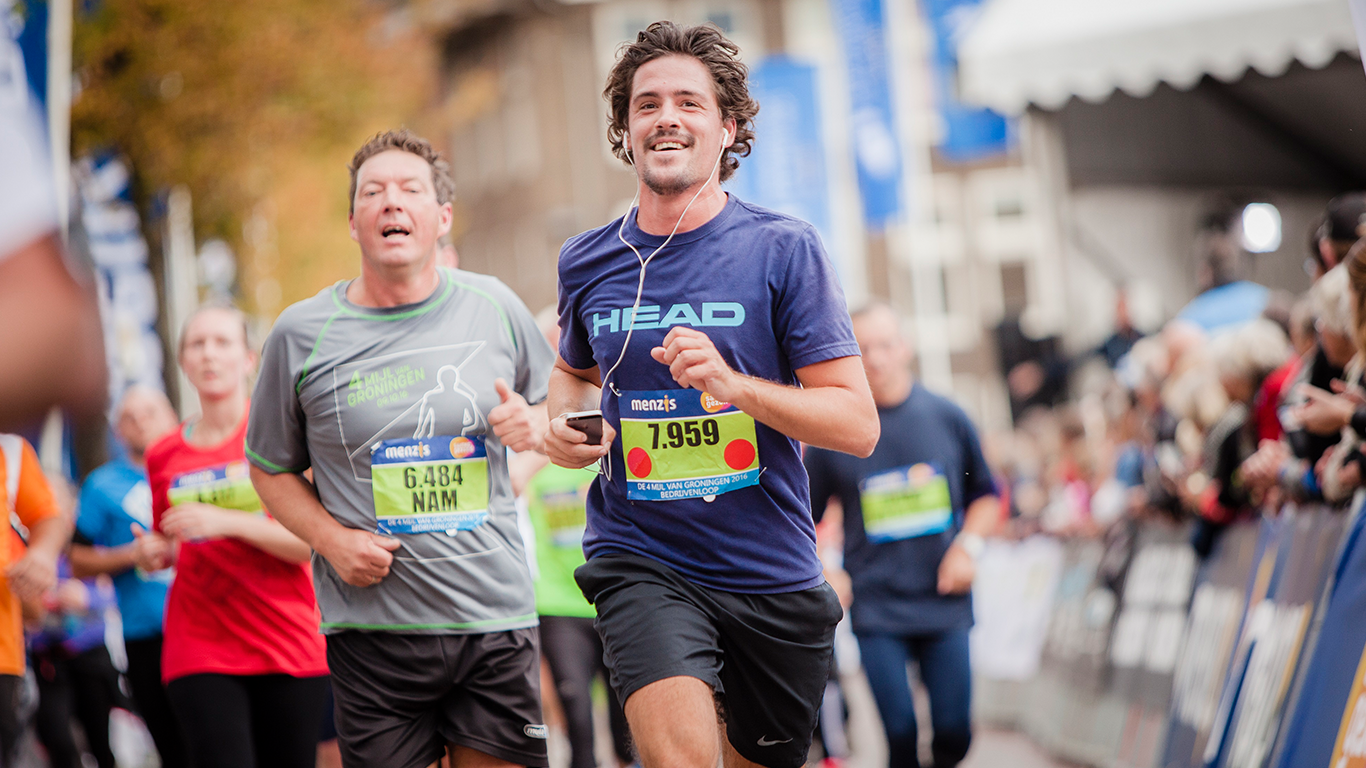 If you want the perfect metaphor for TopDutch culture, look no further than the 4 Mile run in the province of Groningen. Competitive, yet community-spirited; sporty but also lovers of music and performance; and egalitarian – with a passion to help those less fortunate than ourselves. On the 8th of October, an expected 21,000 participants and even more spectators will line the streets of Haren and Groningen over 12 waves of races.
Each year the race is dedicated to one charity, and this year the Youth Sports and Culture Fund Groningen was chosen – meaning the hard-earned sponsor money will help families with lower incomes participate in extra-curricular activities they otherwise wouldn't be able to afford.
And for those who aren't quite ready to run yet, there's plenty of entertainment along the route to get you moving while you're waiting for the runners. Whether you're into jazz, pop, or dance music, you'll be sure to find something to hype you up along the way.
Where? Starting in Kerklaan, Haren and ending in the Vismarkt, Groningen. Full route can be found here. When? 8th of October, 11:00 – 17:30.
---
Learn and connect
---
For the whole family
Weekend van de Wetenschaap (Science Weekend)
Do you have a curious young (or more mature) mind at home? For one weekend parents can take some time off from trying to answer why the sky is blue, and instead foster a love of science with a look behind the scene at organizations and centers that are not normally open to the public. Meet real scientists, see restorers at work in a museum, and do your own experiments in labs.
Top knowledge institutions and R&D companies across the TopDutch region are opening their doors. Some of the 80 activities across the region include becoming a chemist for the day at BASF Heerenveen, learning how to fly a drone with a stimulation workshop at Campus Eemsdelta, or experimenting with gravity and radio waves at our prestigious ASTRON LofarZone.
Where? Locations across the TopDutch region. Find the whole program here. When? 7th – 8th of October.
---
For the climate tech enthusiasts
Founder Talks #20 by Founded in Groningen x Google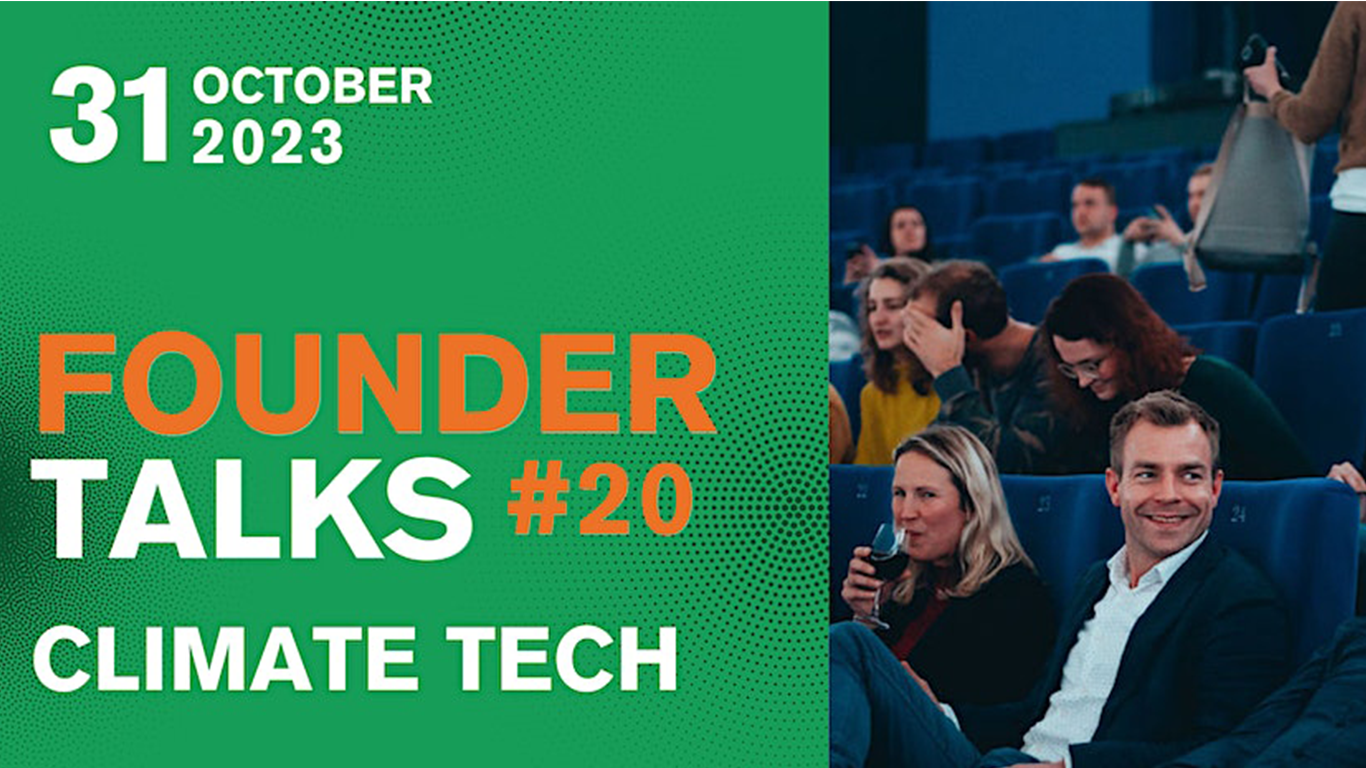 For the 20th edition of their Founder Talks, Founded in Groningen are teaming up with Google to take a deep dive into the revolutionary world of climate tech. Take your seats at the Forum and enjoy an evening of discussions infused with innovations and forward-thinking insights.
You'll hear from two speakers. First up is Sabine Stuiver, CMO and Co-Founder of Hydraloop. She's revolutionizing water usage and has the awards to prove it. And keep your eyes peeled, as the second show-stopping speaker will soon be announced. Get ready for a riveting session that promises to marry technology with sustainability, paving a road to a climate-resilient future.
Where? Groninger Forum. When? 31st of October, 19:30 – 22:00.
---
For the latest insights into WaterTech
Wetsus Congress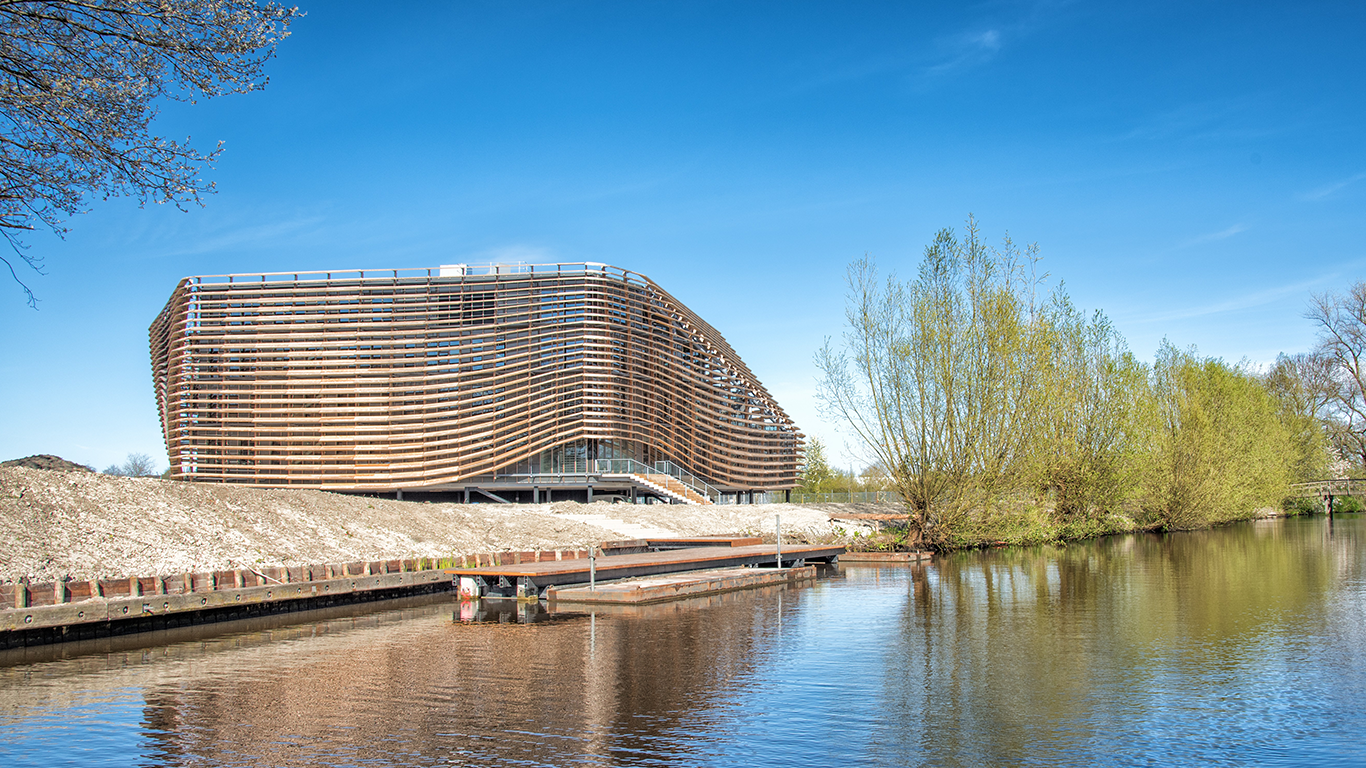 Annually the Wetsus Congress gathers keynote speakers from government, industry and science to share knowledge on the latest water technology. The theme of this year's edition is 'Environmental resilience to novel entities'.
In plenary sessions on Monday October 9, the theme Environmental resilience to novel entities will be addressed from an international context and from the sustainable innovation perspective. Tuesday October 10 is all about science, with 14 session based on Wetsus' scientific program.
Where? WaterCampus Leeuwarden. When? 9th of October, 09:00 – 18:00, 10th of October, 09:30 – 18:00.
---
For the changemakers
Wind Meets Gas 2023
This month, thought leaders from across the world are heading to the TopDutch region for Wind Meets Gas to lead the discussion of hydrogen and offshore energy. Be inspired by keynote speakers from the energy industry, government and academia, participate in a wide variety of workshops, learn about the latest developments, broaden your network and create new business opportunities with 1:1 matchmaking sessions.
This year's edition of Wind meets Gas will specifically focus on how Northwestern Europe – and the North Sea(s) countries in particular – can formulate joint responses to the challenges posed by the European Green Deal Industrial Plan.
There are speakers from the Nordic Embassies, RWE, Gasunie, Engie, DVWG, the European Commission, the Dutch Government and National Employers' Organisation, and many others. Various workshops will be organised on topics such as: the project Hy2Market, The Nordic energy response, North Sea offshore energy challenges, Dutch-British collaboration on Hydrogen, research project HyDelta, and North Sea Ports.
Where? Martinikerk Groningen. When? 12th of October, 08:30 – 22:30, 13th of October, 09:30 – 17:30.
---
We use cookies to optimize your experience on the website, analyse traffic on our website and to show relevant ads to thirds. Read more about how we use cookies and how you can customize your preferences by clicking on "settings". If you agree with our cookie policy, click "allow all cookies".
These cookies are used to optimize performance and functionality of the website. These cookies are not essential when browsing the website. However it is possible certain elements on the website will not function properly without the cookies.
These cookies collect data that we use to understand how our website is used and perceived. These cookies also help us to optimize the website for the best user experience.
These cookies allow ad-networks to monitor your online behaviour so they can display relevant ads based on your interest and online behaviour. These cookies also prevent the same ads from being displayed over and over.