In TopDutch, green hydrogen grows on trees
Green hydrogen from scrap wood, left over prunings and roadside grass. In the TopDutch region, HyCarb is working on a production plant that can make that, and more. After close collaboration with TopDutch'ers and a number of successful demonstration plants, the enterprise has now chosen the Northern Netherlands to scale-up their technology, working out plans for a large production site in the region. In the TopDutch region, HyCarb can find the space and expertise to grow their business, and the natural resources needed for their feedstock literally growing on trees.

HyCarb is the latest in a rapidly growing network of circular and hydrogen-based projects to find a home in TopDutch's Green Chemistry cluster, Chemport Europe. They are the development arm of the Amsterdam-based Torrgas, whose core belief is that developing complete bio-based value chains is key to the systemic sustainable transitions the world desperately needs: one industry's waste becomes another industry's raw material.
For Torrgas, the HyCarb green hydrogen plant is the next addition to their own circular value chain. They already have related projects taking place in the Netherlands. "We have experience in producing syngas, green CO2,biochar and steam from waste streams," explains Erwin Eijmans, co-founder of Torrgas. "We can make green hydrogen from these, among other things, and there is a great need for this in the Northern Netherlands - especially in industry - and both as a  raw material and as a fuel".
The feedstock for the biogas is pre-treated, then torrefied (in which the waste streams are heated in an oxygen-free atmosphere), and finally gasified to syngas, a mixture of mainly hydrogen and carbon monoxide. That syngas can then be converted to even more green hydrogen via a reaction with steam. In addition, biochar is produced, making the whole process CO2-negative. The methodology has already been proven in several demonstration plants, in co-operation with the TopDutch-headquartered gas network company Gasunie. Now, it's time to scale-up.
The feedstock for the plant comes from residual streams of 'low quality' biomass such as scrap wood and prunings, meaning even what would once be considered as waste can now have new life as a cheaper, greener and more secure energy source or chemical. And within a few years, it should also be possible to use a wider range of raw materials, such as roadside grass, which will help mitigate supply-side risks further. "Torrefaction allows us to upgrade these raw materials before we gasify them", Eijmans continues. "The energy density becomes many times higher, the continuous process more reliable, and the investment costs lower".
The plan is to produce around 15,000 tons of green hydrogen annually. A special feature of the technology is that the process is CO2-negative. The project will save some 300,000 tons a year in CO2 emissions. "Thanks to the use of torrefied biogas feedstock, we can scale-up relatively easy and produce syngas at an attractive cost. This project is therefore also very commercially potential, we think," concludes Eijmans.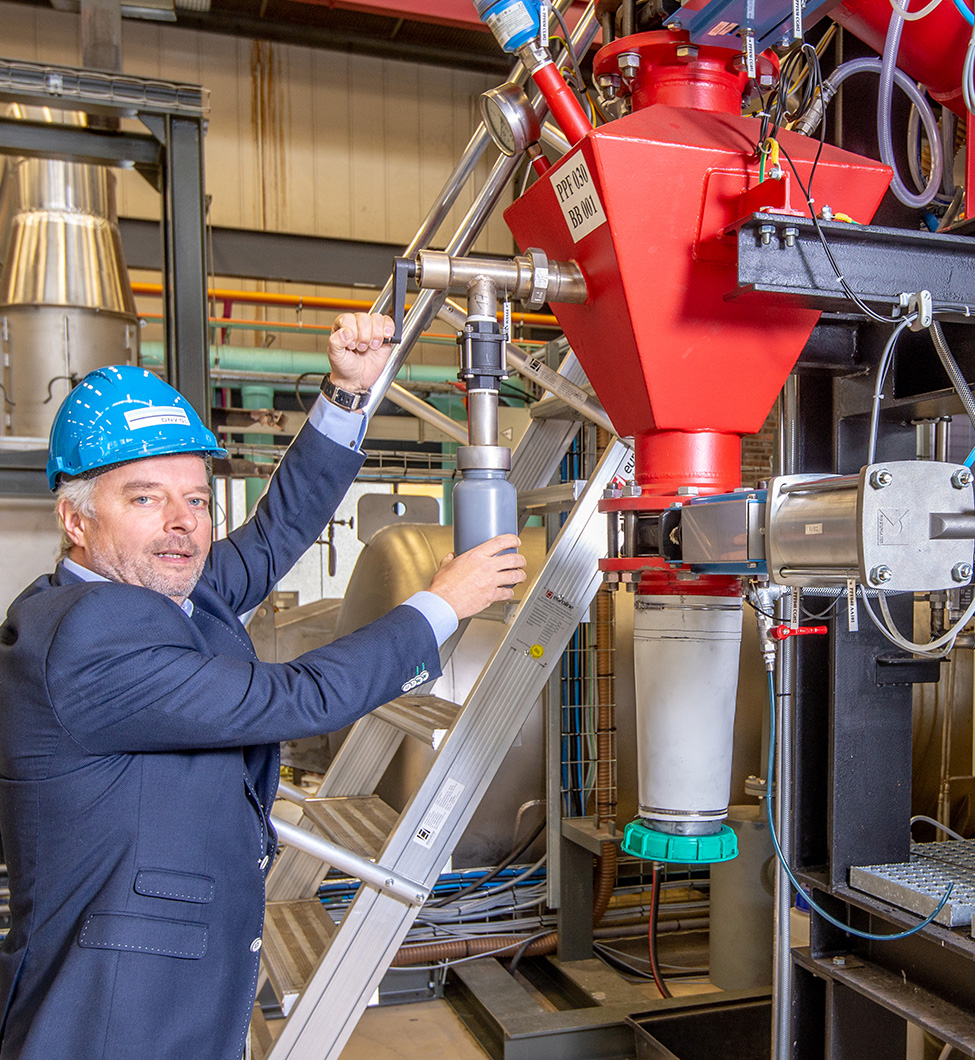 Currently, HyCarb is working on the preparations for the plant. The scope study begins with permit applications, engineering, team composition and land acquisition. The Investment and Development Agency of the Northern Netherlands, N.V. NOM, is co-financing that part. "The site is there, all discussions have started. HyCarb fits in beautifully with the green ambitions of the TopDutch region, and in particular that of Chemport Europe to make fossil-free materials that we all use every day. We are very pleased that the company has chosen Delfzijl to grow".
Read more:
Sign up the newsfeed:
TopDutch Professional
"*" indicates required fields
---