Why invest?
Our rich history of international trading led us to the healthy, open and stable economy we are today. We are a small country, but the Netherlands is a great place for doing business. We have the most competitive economy in Europe and the sixth best globally. We are the world's most connected country, offer excellent education on different levels, have one of the best healthcare systems in the world, rank second on the global innovation index, and we know our languages. In the TopDutch region, we are ready to welcome you and show you the advantages of living and doing business here.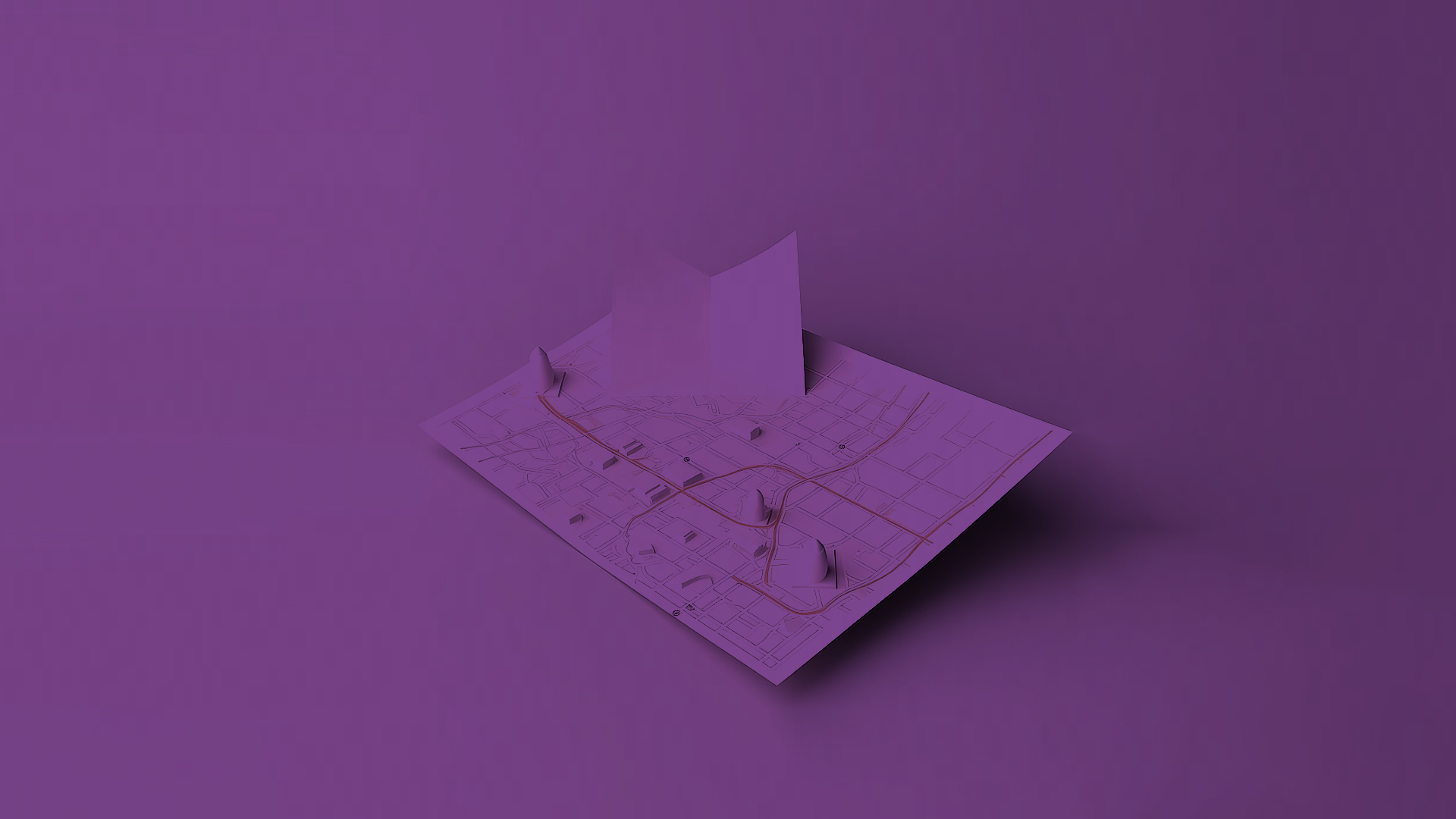 Snapshot of today's economy
GDP & prosperity
In the Netherlands we have a high GDP per capita compared to our fellow EU countries. And furthermore, here in the TopDutch region we exhibit the same growth trends as the country as a whole, while having a lower cost of living. We're in a very good place!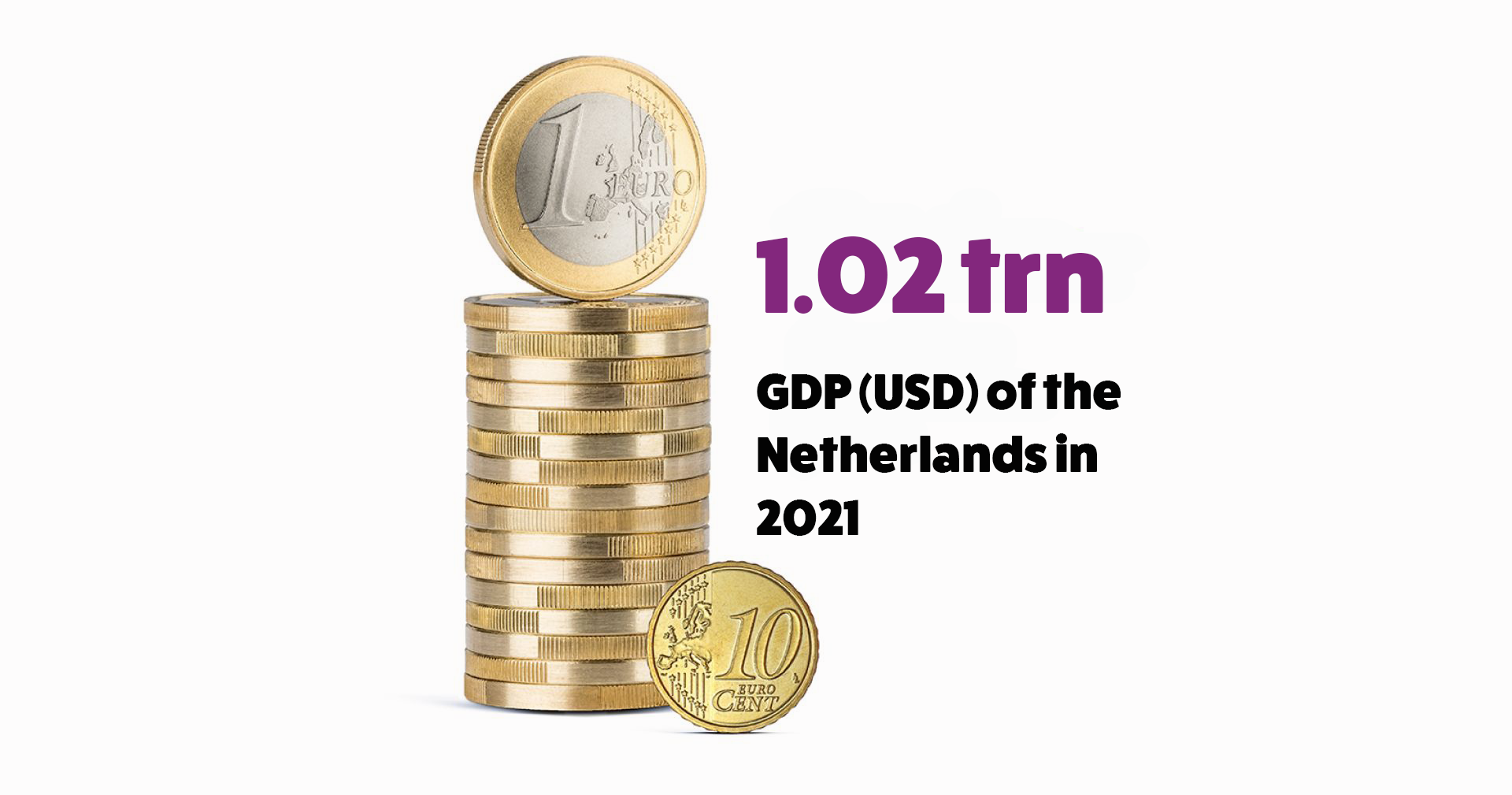 ---
Our demographics
The TopDutch region's population has a good mix of experience and youth. From fresh young graduates to established professionals, and everybody in between; businesses have a broad spectrum of talent to work with. Anybody who comes to join us here will feel right at home in our vibrant, all-inclusive region.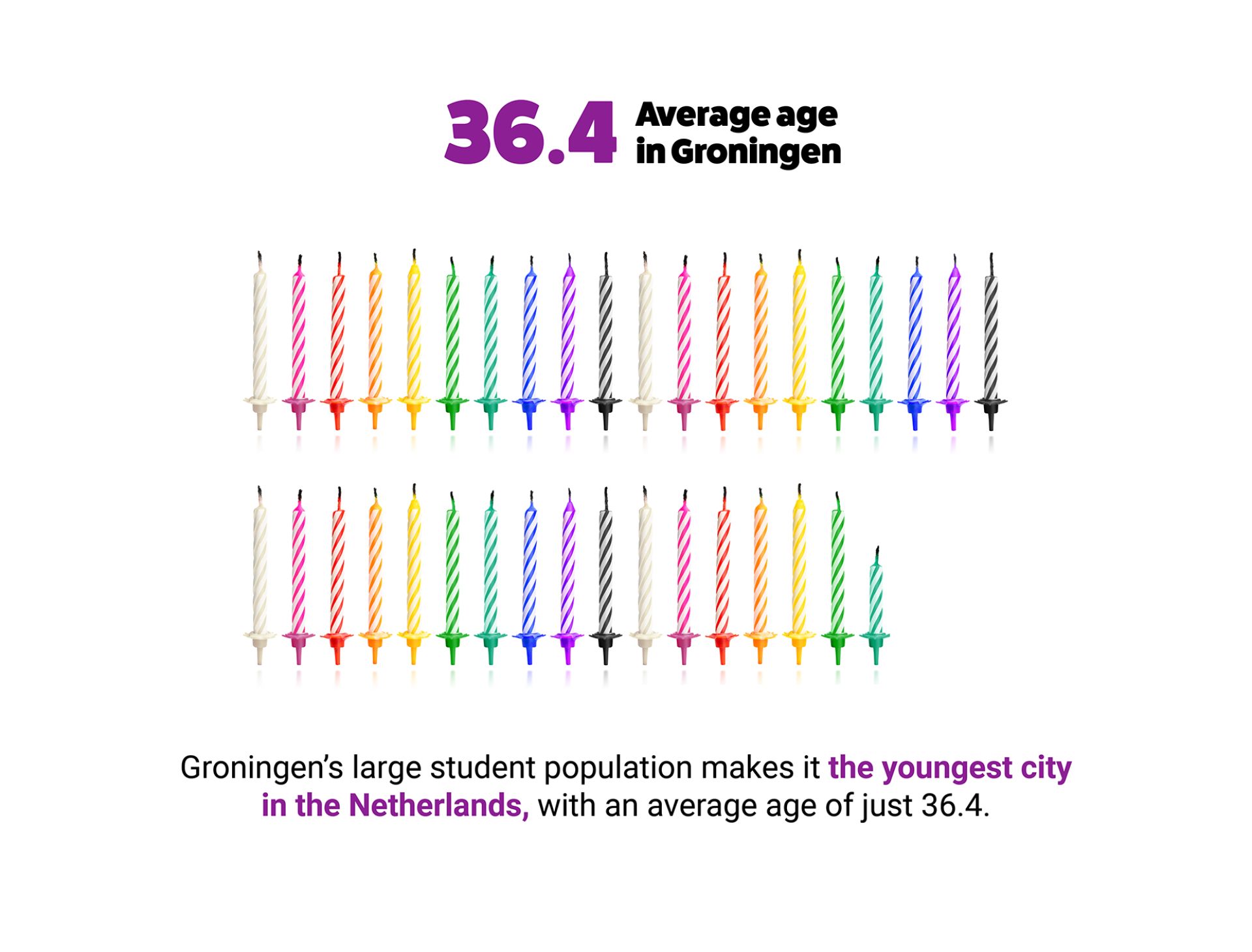 ---
EU membership
The Netherlands - including the TopDutch region - is a full member of the EU, which means all businesses registered here benefit from the international access and trade agreements that comes with EU membership.
Netherlands-based businesses enjoy direct access to the 447 million inhabitant EU market, unimpeded by geopolitical borders. Not just that, but there are also no barriers to employing citizens of any member state. We also have numerous trade agreements with countries from outside the EU, providing ease to our companies when doing business with the rest of the world.
Here in the Netherlands, we're particularly efficient when it comes to customs processing of goods being imported into the EU. Our country has a number of speedy entry points, many of which are either within or very close to the TopDutch region.
Proximity of European demand to the TopDutch region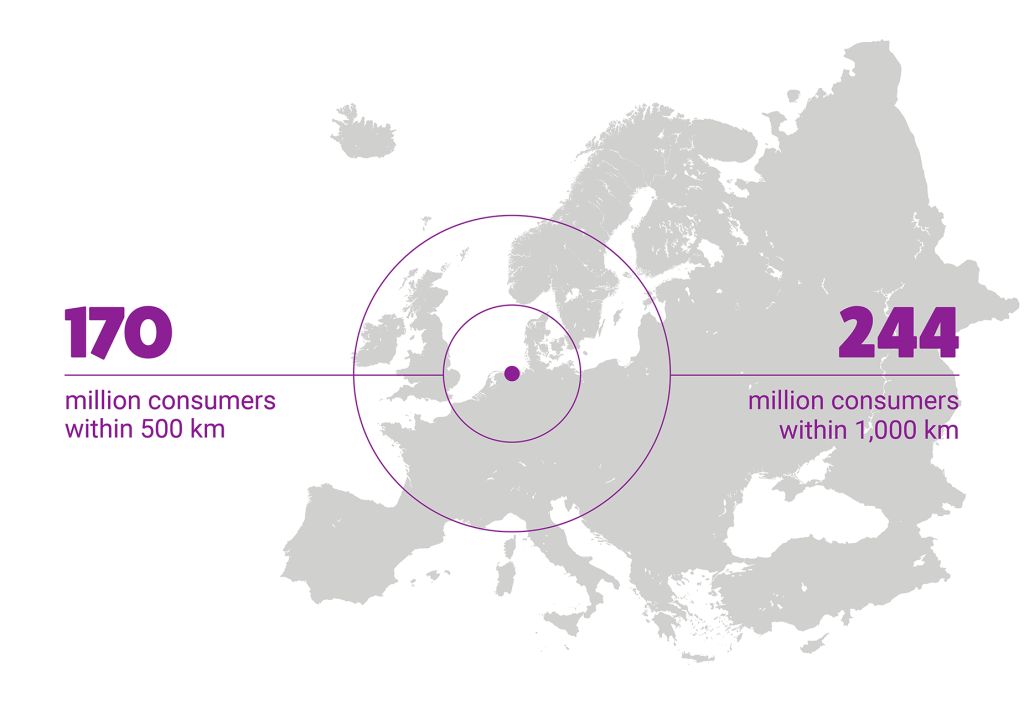 ---
Regional economy in transition
The TopDutch region has organically become a hotbed for industries that thrive on our inherent resources.
An abundance of space, pure water and naturally occurring minerals have been the catalyst for the seven key industries that have established here. Added to this, we're filled with related research facilities and complemented by world-class academic institutions: Resulting in interconnected ecosystems that are rich in knowledge and expertise.
An economy in transition
Our global economy is undergoing a large-scale transformation. Old industries need deep restructuring and new industries are constantly arising. In the TopDutch region, we believe the future economy will be green and digital, where talent is key to unlock and develop the future. That's why we're committed to making green and digital solutions to global economic, social and ecological challenges. And there's plenty of room to join us.
---
Infrastructure
Good place, great connections
A strategic location
The TopDutch region benefits from being a part of transport, communications and energy infrastructures which are among the best in the world. Excellent physical connections by road, rail and (inland) waterways means the rest of our country and our European neighbors are easily accessible. As are the air- and seaports which put the whole world within reach. We enjoy fast and reliable online communications, along with a plentiful supply of energy to keep everything running.
The world's most connected country
The Netherlands is the world's most logistically connected country. For the sixth time, DHL's 2020 Global Connectedness Index has ranked the Netherlands number one.
Europe's most connected countries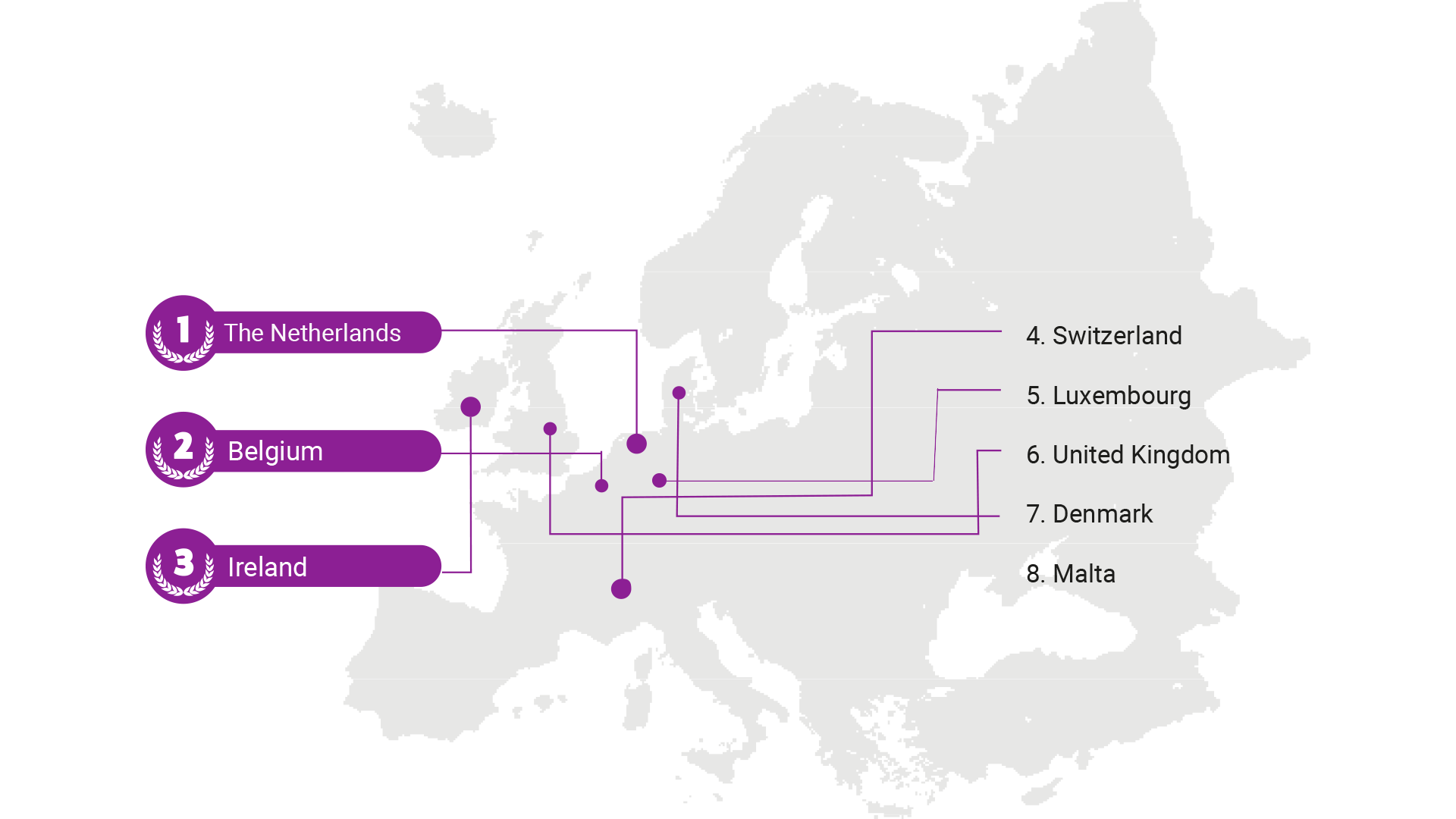 ---
Physical infrastructure
Road
Uncongested, well maintained highways connect the TopDutch region with the rest of the Netherlands and Germany.

Rail
The TopDutch region has direct rail connections to Amsterdam Schiphol Airport, the Port of Rotterdam and to the Euroterminal rail terminal (business park border crossing with Germany), Groningen Railport and Friesland Rail Terminal.

Waterways
The Port of Rotterdam, the world's third largest seaport, is easily accessible from the TopDutch region. And because we're situated on the Netherlands' northern coast, we're home to three more of our country's biggest seaports: Eemshaven, Delfzijl and Harlingen. We also have a main inland port in Meppel which directly connects to Amsterdam and Rotterdam.
Air travel
Amsterdam Schiphol Airport, one of Europe's biggest business hubs, is only a couple of hours from the TopDutch region. We also have our own regional airport: The international Groningen Eelde Airport.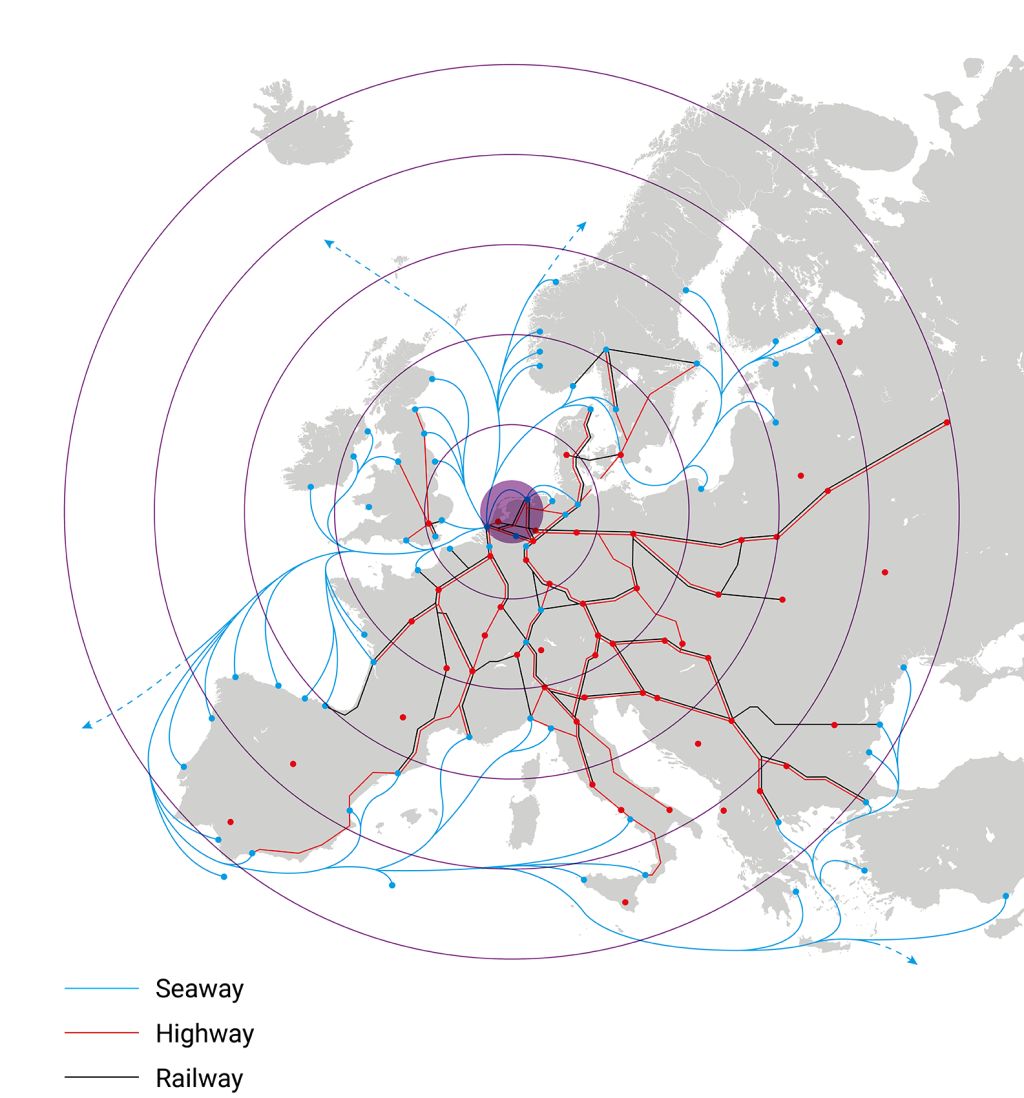 Digital infrastructure
Online connectivity
The TopDutch region enjoys outstanding high speed internet. This is largely thanks to having Dataport Eemshaven in our midst, which has a landing station for a worldwide undersea fiber optic network, a dark fiber connection with the Hamburg Internet Exchange, a hub for broadband connectivity, direct peering and interconnection.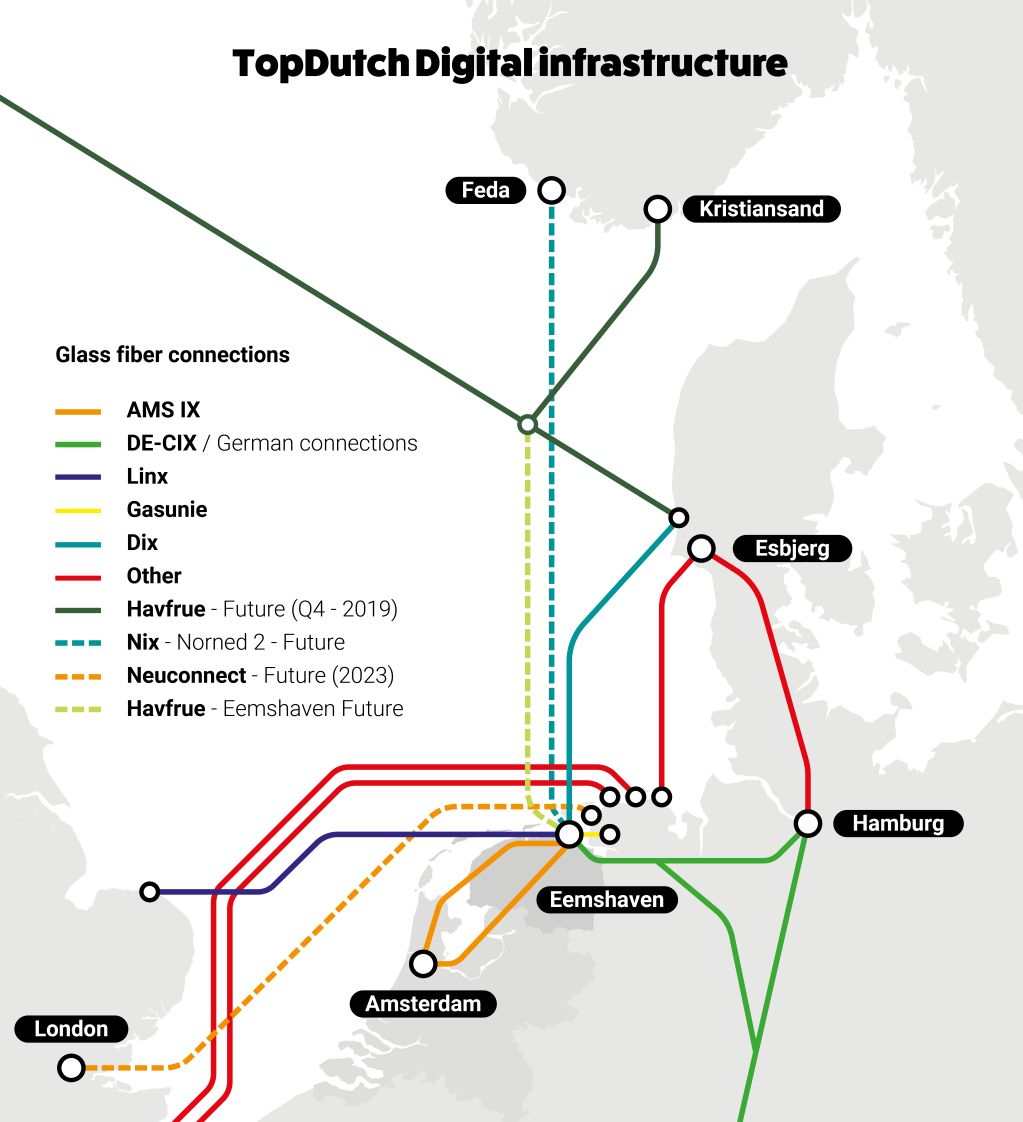 ---
Workforce
Excellent talent & knowledge development
Companies in the TopDutch region have a broad spectrum of educated talent to choose from. From fresh young graduates, of all educational levels and in a range of subjects, to highly experienced professionals. The wide use of English in the Dutch educational system means our workforce is well-equipped and comfortable communicating in international environments.

The Netherlands has the world's fifth most appealing features for a strong talent pool. Our high quality of life, broad international experience, excellent educational system, university education and language skills make TopDutch employees stand out.
Education
With 14 research universities, 34 universities of applied sciences and a variety of specialized training facilities, the Netherlands occupies a top 10 worldwide position when it comes to education systems.

Much of this high quality education takes place in the TopDutch region at renowned establishments such as the University of Groningen and the Hanze and NHL Stenden universities of applied sciences. This high level and diversity of education also attracts many international students, whilst our internationalized culture and working opportunities keeps them here.
The number of students in the TopDutch region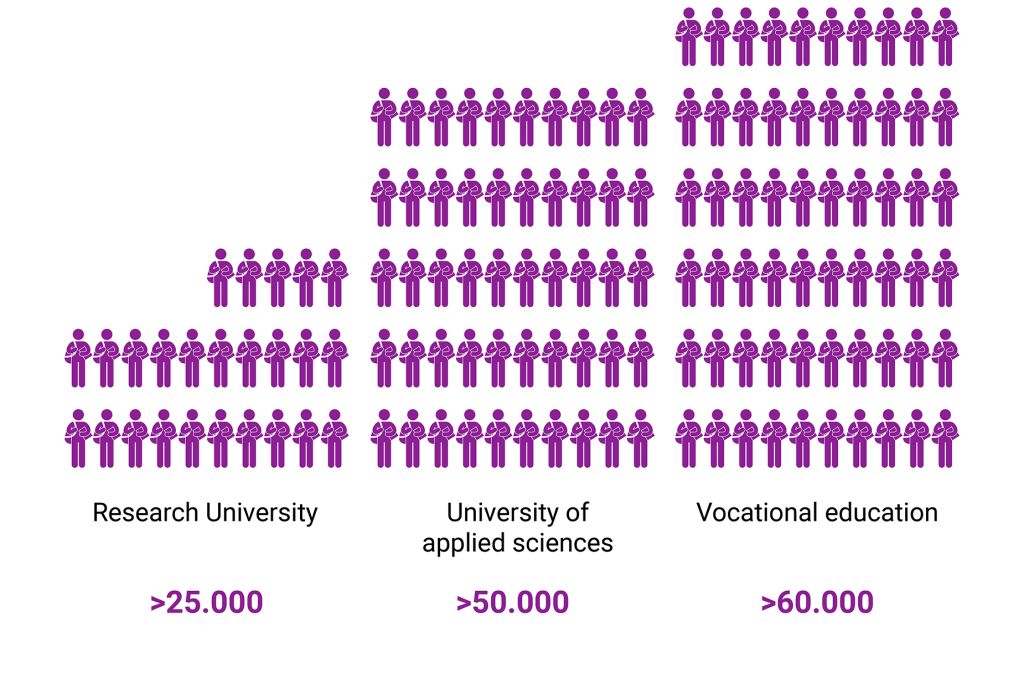 Technical skills
The TopDutch region is home to 60,000 IT-skilled people over a wide age range, 35% of whom have over 10 years of working experience in this field. Nearly 100,000 of our residents have technical competences, with over half of them having more than 10 years of experience working in a technical job.

With a score of 9.44 out of 10, the Netherlands scores perfectly across almost all sub-indicators, including internet use, patents, scope of e-government and research infrastructure.
A culture of multilingualism
Because Dutch is not widely spoken internationally, Dutch children start learning different languages in school from a very young age. 90% of Dutch people are fluent in English and many also speak German, French, Spanish or another language.

The Netherlands has the world's most proficient non-native English speakers among non-English-speaking countries. Regulators accept English documentation and disputes are settled in the English-speaking Netherlands Commercial Court.
Quality labor, lower costs
The relatively low cost of living in the TopDutch region means labor costs can be lower, without foregoing quality in the workforce.
---
Incentives & taxes
Competitive finance & investment climate
The Netherlands ranked 12th in the 2021 International Tax Competitiveness Index. TopDutch businesses benefit from competitive corporate income tax rates, a wide tax treaty network and a number of attractive incentive programs, including special provisions for highly skilled expatriate workers.
The Netherlands offers a healthy business environment, which sustains the competitiveness of our enterprises.
Corporate tax
At 25% (and 15% on the first €395,000), the Netherlands has one of Europe's most competitive statutory corporate income tax rates. Certainty in assessments relating to future tax positions also helps multinational companies to thrive here.

The Netherlands has a well-structured tax code, which is easy for taxpayers to comply with and which promotes economic development while raising sufficient revenue for the government's priorities.
---
Provisions for relocated employees
The Netherlands assists companies who need to bring employees in from other countries through a number of tax provisions. These include a sizeable limited-time tax break and tax-free ability to reimburse international school fees, relocation expenses and moving allowances.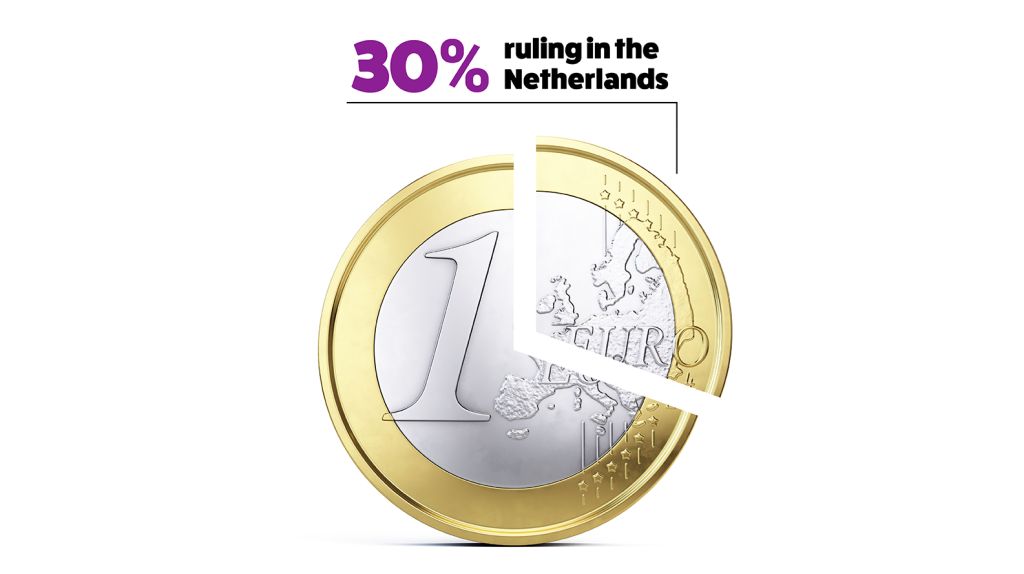 The 30% ruling is a Dutch tax exemption for employees who were hired abroad to work in the Netherlands. If a number of conditions are met, the employer is allowed to pay 30% of their salary as a tax-free allowance. The tax-free allowance is considered a compensation for the expenses that the employee has by working outside his or her home country.
---
Business culture
Open culture of innovation
Our government, educational systems and business know they share a common aim: Supporting innovation. Therefore there is a focussed culture of collaboration between them.

The Dutch economy scores fifth best in terms of innovation performance worldwide, according to the Global Innovation Index 2020 published by WIPO, INSEAD, and Cornell University.
A different business culture
A can-do mentality and pro-business attitude is deep-rooted throughout the Netherlands' culture. With 50% of the country's GDP being derived internationally, the presence of internationals is generally viewed as positive. This is particularly true of the TopDutch region city of Groningen, where 71% of people agreeing with this statement puts it in the top 5 in European cities according to research commissioned by the European Commission.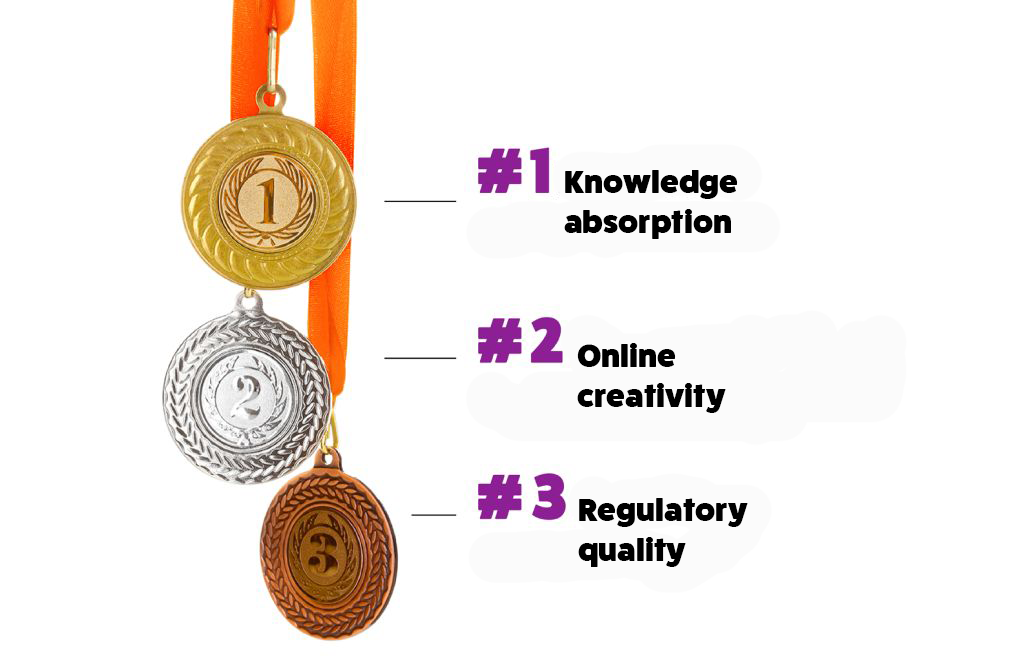 The Netherlands excels on the Global Innovation Index with a number 1 ranking in knowledge absorption, number 2 ranking in online creativity and number 3 ranking in regulatory quality.
---
Quality of life
High quality of life, happy society
Here in the TopDutch region, our landscape is a great mix of dynamic cities and tranquil countryside. Our residents can enjoy all the benefits of city life, whilst still being surrounded by vibrant natural environments. We're also less crowded than the western part of the Netherlands: Which means less traffic, cleaner air, lower costs of living and less pressure. We're a seriously good place to live - proven by the fact that our city of Groningen is ranked as the 5th happiest place on earth by the World Happiness Report!

The Netherlands as a whole has also moved up the ladder in terms of 'happiest countries in the world', now taking on the 5th position worldwide.
Life in balance
The TopDutch region has always had a healthy attitude to work/life balance. We know that quality down-time is an important contributor to better productivity. Our inherently open-minded culture, cosmopolitan cities and stable economy has made our country a welcoming and comfortable place to live and work. The city of Groningen, in the TopDutch region, continuously ranks among the top cities worldwide for quality of living.

We're very successful in combining work, family commitments and personal life. In the Netherlands, moms or dads often work part-time, facilitating both parents to take on a dual role, and contributing to the overall well-being of all household members. Employment rates, parental education rates, and fertility rates are higher than OECD averages. In terms of children and youth, the Dutch have very low rates of youth unemployment, high reading literacy levels, below average levels of child income poverty, and high levels of life satisfaction in childhood.
Cost of living
Lower property prices in the TopDutch region, compared to other parts of the Netherlands, mean base expenditure is lower so people enjoy a higher ratio of disposable income. And because there are plenty of recreational activities and good shopping facilities here, they get to make the most of it!

The Northern Netherlands offers a wide range of affordable housing options in each segment: from low-income housing to authentic canal buildings; from short-stay studios to long-term rentals. Average housing prices are the lowest in the country, with prices per square meter 25 percent lower than in central Amsterdam.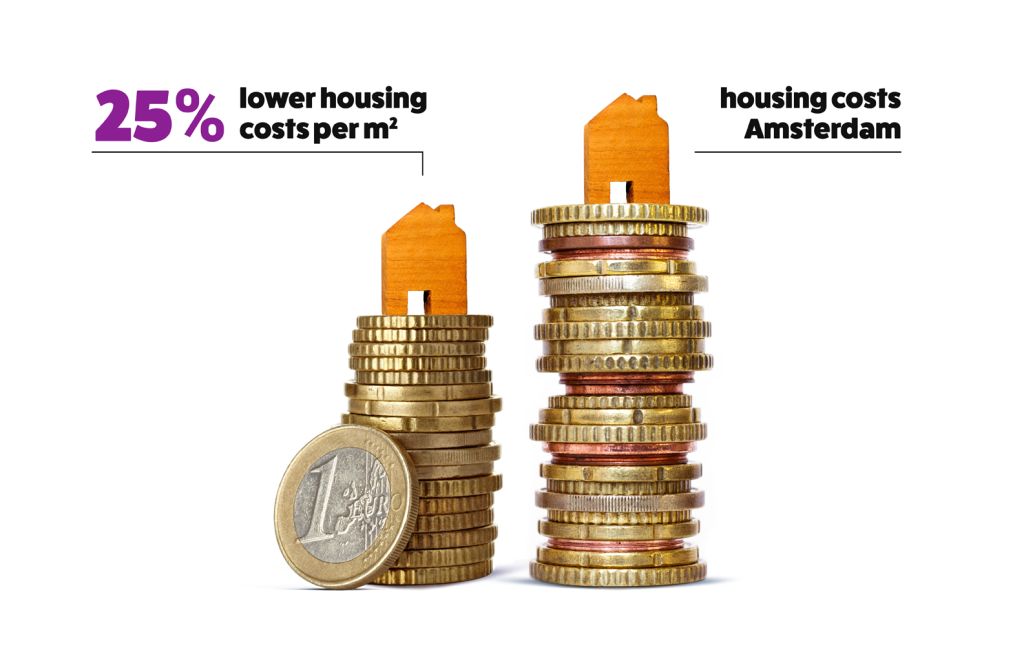 Leisure & entertainment
We're filled with a wide range of restaurants, cinemas, theaters, museums and all sorts of other recreational facilities. We also host numerous world-class music and arts festivals around the year. And, just as in the rest of the Netherlands, a wide range of English language TV shows and movies are shown in their original language. We never dub into Dutch, we just add Dutch subtitles.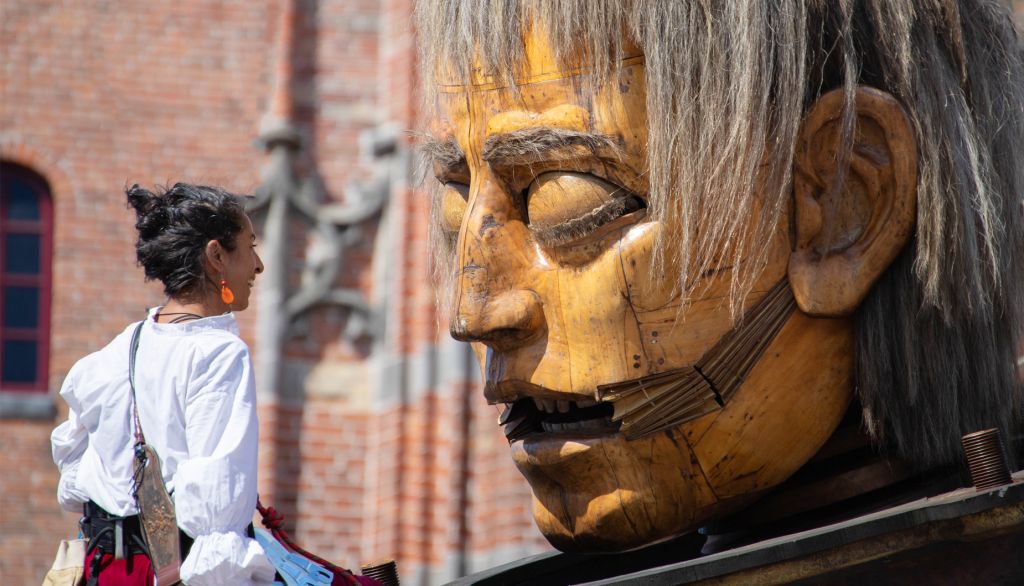 Sports
TopDutch citizens love their sports. Almost all of us take advantage of the broad range of indoor and outdoor fitness and sporting facilities in the region, and the TopDutch region's healthy competitive spirit sees our athletes compete with the best. We are also proud to host world-famous sporting events such as the Assen TT motorcycle races.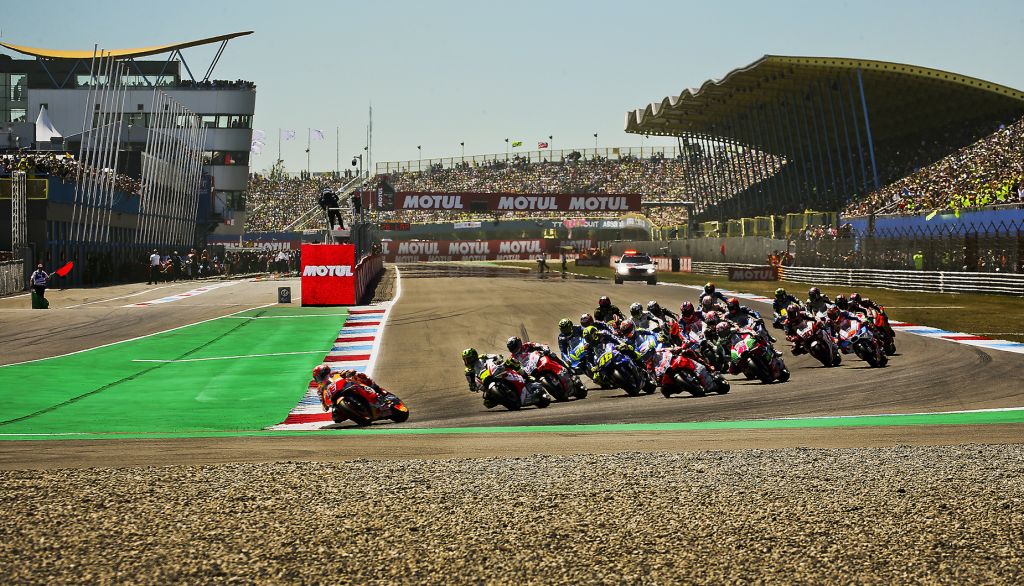 Schools and colleges
In the TopDutch region, government subsidized English language education is available for pupils from 5 to 19. Most university education is taught in English, with a broad range of courses offered at renowned establishments such as the University of Groningen and the Hanze and NHL Stenden universities of applied sciences.

The University of Groningen is proud to be among the global elite with a classification in the top 100 of the Shanghai ARWU and the THE World University Rankings.
Healthcare
Like everyone else in the Netherlands, residents of the TopDutch region have access to excellent healthcare via the Dutch healthcare insurance system.

In Health Consumer Powerhouse's Euro Health Consumer Index, the Netherlands has ranked number one for ten consecutive years (2007 to 2017) and obtained by far the highest score ever seen in the HCP index in 2016 (927 out of 1000 points). It was only in 2018 that Switzerland nudged into the lead.
---