Enjoy life in TopDutch
With the shortest working week in the world and generous amounts of paid leave, residents in the TopDutch region have mastered the art of the work/life balance. Are you excited to explore the tranquil nature of our national parks? Or more into exploring our famous music scene? Whatever your favorite pastime, here's our suggestions to make the most out of life in the TopDutch region.

Socializing in TopDutch
People in the TopDutch region are very friendly and like to socialize, however depending on where you come from it might not feel like that sometimes! Our social life is generally quite well-organized; we like to be on time and for our guests to be on time in return, we don't really do 'dropping in', and if you are feeling like a spontaneous chat it's probably best to call in advance first. But once you get used to our social customs, socializing in the TopDutch region can be great fun.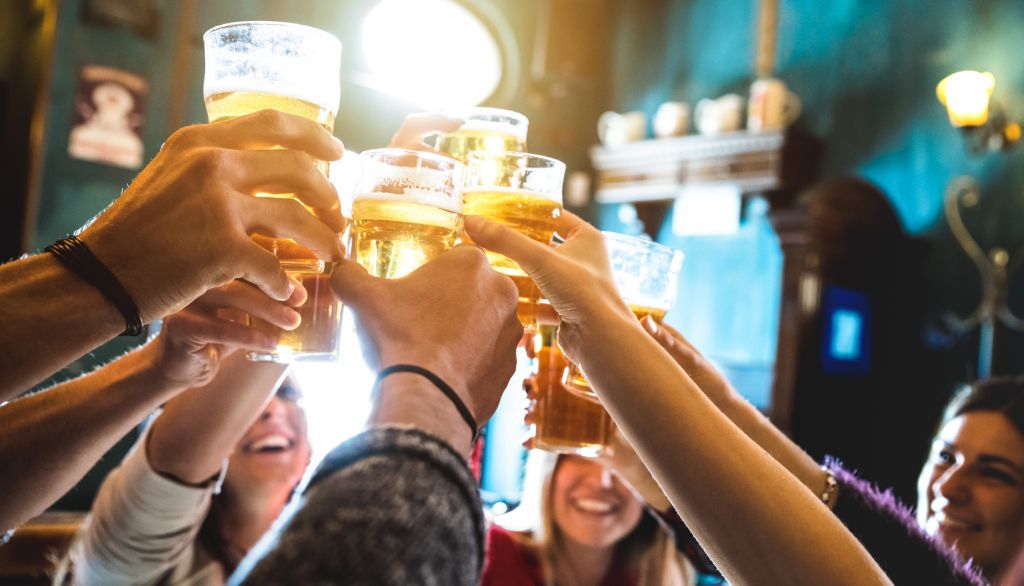 Before you arrive in the TopDutch region, you may feel a little scared in terms of making friends and integrating. Fortunately, there are so many people from all around the world who are or who were in the same situation, and therefore making friends as an international resident is becoming easier and easier. There are a number of international organizations aimed at helping expats settle in. Connect International, for example, organizes events and clubs regularly so that expats in the TopDutch region can get to know each other. Apart from that, there are loads of groups, meet-ups and parties organized for internationals either in English or - even better - in basic Dutch to help you integrate!
---
Leisure time
Vacations
Here in the TopDutch region, our workers have a particularly large amount of paid leave; on average 25 days a year. So, it's good to think of ways to spend it!
Typical Dutch family holidays are often spent camping, either in a tent, campervan or a static caravan. Travel to certain areas in France and Spain and you'll be sure to hear Dutch at some point. But if you're looking for a trip a little closer to home, there are also plenty of beautiful areas to travel to in the region. The Frisian Islands, or Waddeneilanden, which you can find just off the coast of Friesland on the North Sea, are very popular with locals and tourists due to their stunning landscapes, important nature and mix of culture and tranquility.
With 2,100 km of cycling routes scrawling through stunning natural scenery, our province of Drenthe draws in cycling tourists from around the world.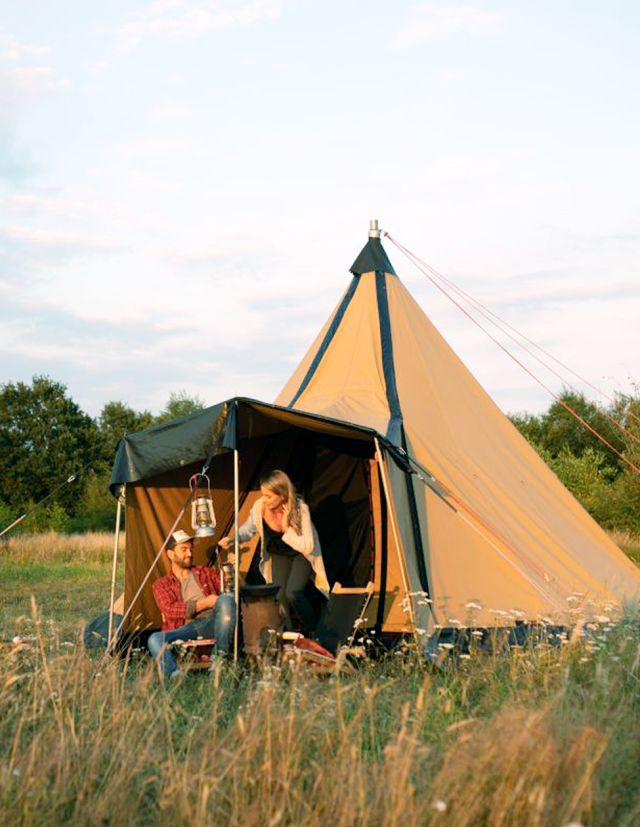 TopDutch's sporty culture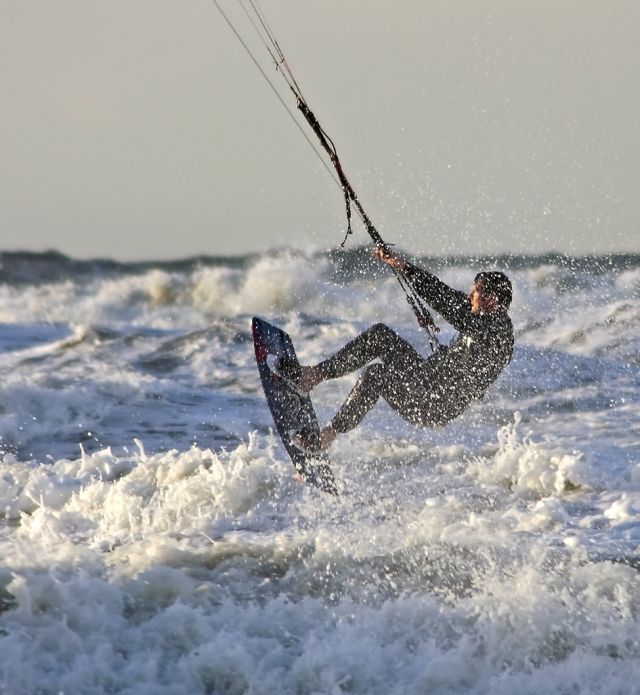 Here in the TopDutch region we like to treat ourselves with some fried food every now and again, but don't get confused: we're actually a very healthy culture. Two in three Dutch people exercise at least once a week and one in four are registered to a sports club or society.
We particularly like to socialize and exercise in team sports such as football and field hockey (which is common for both men and women to play). We also have some sports that are typical to the Netherlands such as Korfbal, which is a ball game a little like basketball or netball or Fierljeppen which is native of Friesland and looks a little like the pole vault... except we vault over a body of water!
Joining a sports club is a good way to make friends quickly in the TopDutch region.
Think of a sport and you can probably find it somewhere in the region. Generally, the members are very happy to help you integrate and will speak in English whilst you need it, and switch over to Dutch as you get more used to the group and the sport. In fact, joining a sports group is a great way of learning the language and getting to know the Dutch culture.
Weekend plans
One of our cities, Leeuwarden, was the European Capital of Culture in 2018 and for good reason. We have a number of theaters and concert halls across the TopDutch region, attracting the top national and international entertainment. The Oosterpoort in Groningen, the largest cultural center in the region, offers many shows in English or with English subtitles so no Dutch is no problem! Alongside this, the majority of cinemas show films in their native language, only with Dutch subtitles, which means that likely most blockbusters will be understandable to you.
In the TopDutch region, we're also pretty into our festivals. There will almost certainly be a festival once a month, and quite often they're free or partly free. Eurosonic, held in Groningen in January, is the place to find up-and-coming European musicians. The Northern Film Festival, held in Leeuwarden in November, celebrates Northern European culture with films from across a spectrum of genres. Drenthe's cultural highlight is TT Festival Assen, in June, which brings together motorsport with music and a fairground: fun for all the family.
From clogs to comics, from prestigious art to the history of forged art; there's hundreds of museums in the TopDutch region with something for everyone. The Frisian, Drenthe and Groningen tourist boards each have their own list of museums for you to browse through on a rainy day.
Exploring TopDutch nature
Wander a little out of our vibrant cities, and you'll soon arrive in the ultimate peace and quiet of our countryside. Of the twenty national parks in the Netherlands, the TopDutch region is home to six of them, including a UNESCO World Heritage Site.

Of course, Dutch culture is synonymous with cycling, and across the TopDutch region are endless cycle paths that can take you out of the bustle of everyday city life and into a tranquil landscape of water, crops and windmills. You can find pre-designed routes from the tourist boards to help you plan your trip, or design your own. And if you're a bit of a bike novice, no fear: we're one of the flattest countries in the world, so a good place to start your cycling adventure.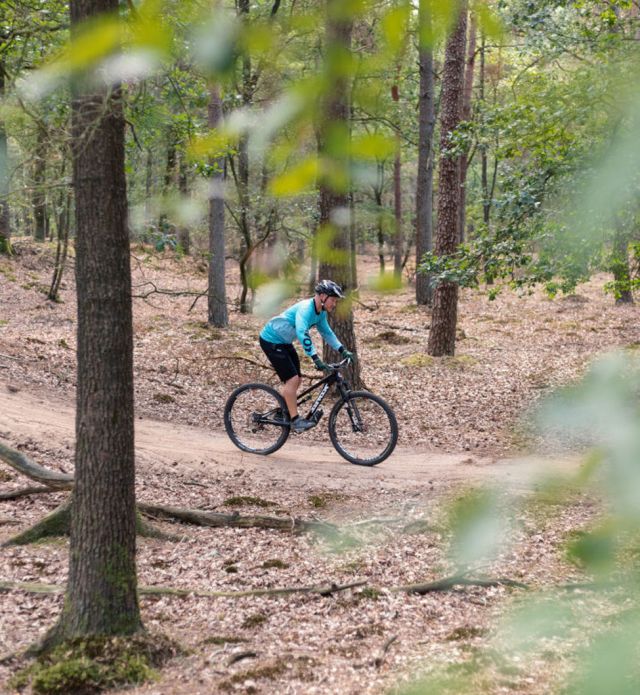 Apart from cycling, we also like to explore our nature on the water. Sailing, canoeing and kayaking are very popular sports in the TopDutch region, and they're easy to get involved with because of our interconnected waterways. There are a number of clubs for students and professionals to find their sea legs, such as the Watersport Club of the Two Provinces which is one of the biggest and open to everyone.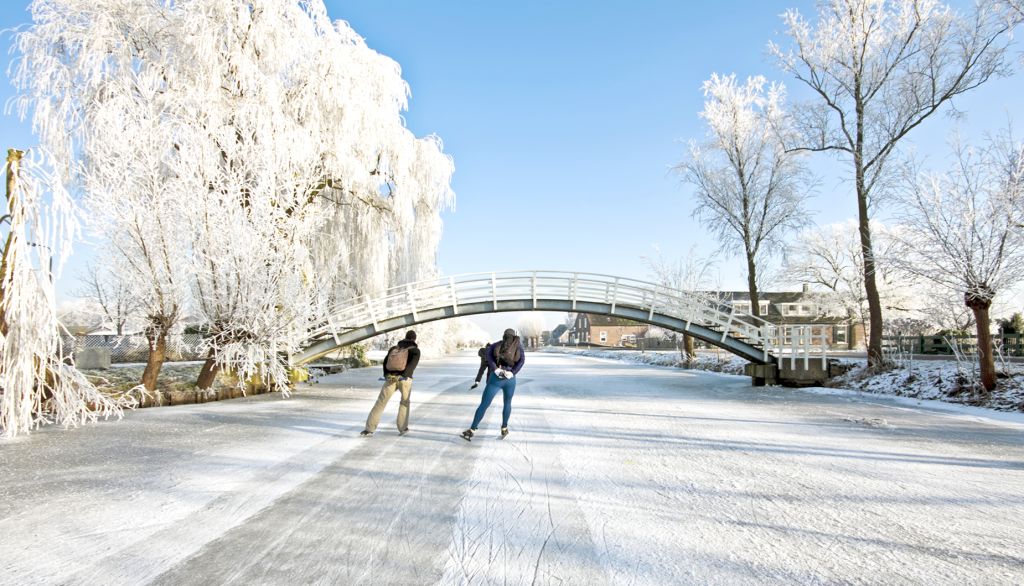 Rumor has it that the Dutch ice-skate to work. That's not exactly accurate, but we do love to ice-skate outdoors in the winter months. We also have two indoor skating centers in the region for when the climate is a little milder. Once you've tired yourself out, it's typical to take a zopie, referring to a warm drink; whether that be hot chocolate, soup or mulled wine for the grown-ups.
Food and restaurants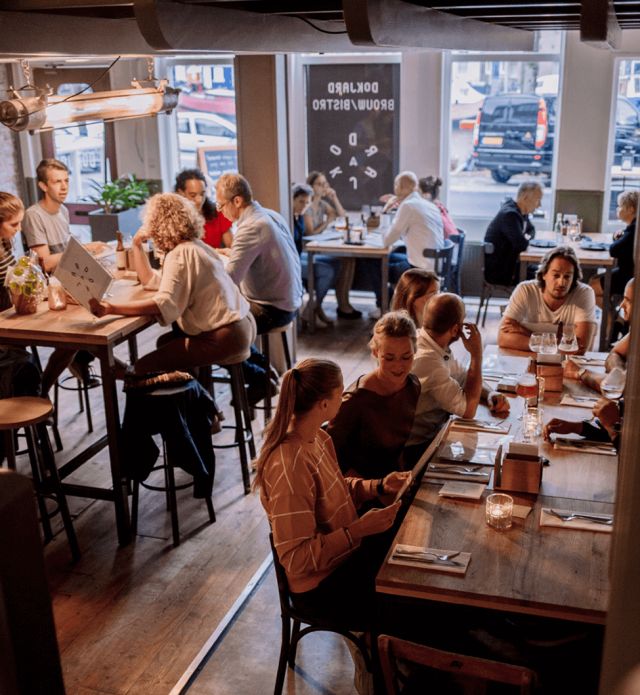 As a region specializing in producing good quality vegetables and dairy products, it should come as no surprise that our menus are filled with things such as potatoes, tomatoes and cheese. Added to this is lots of fresh fish from the North Sea, which is best to try in the quaint seaside villages across the Frisian Islands.
If you're looking for high quality, we have five Michelin star restaurants in the region, but if you're just feeling something more simple, then try our typical 'brown cafes' which are similar to British pubs, decorated with dark brown wood and trinkets and serving light traditional snacks like bitterballen (fried balls of potato and meat) or mustard soup - although arguably the most important thing to try there is our regional beers.
Of course the majority of your food will be bought in a supermarket, and we have a great selection. Albert Heijn and Jumbo are our biggest, and most mainstream, but we also have more budget options such as the ALDI or Lidl, and specialist organic such as Ekoplaza.
However, with our rich intercultural history, it's also very easy to find authentic foreign food in the TopDutch region. In our cities you can find restaurant cuisine from all corners of the globe, as well as many supermarkets specializing in food from home that's harder to find in traditional Dutch supermarkets.
---
Events
Events calendar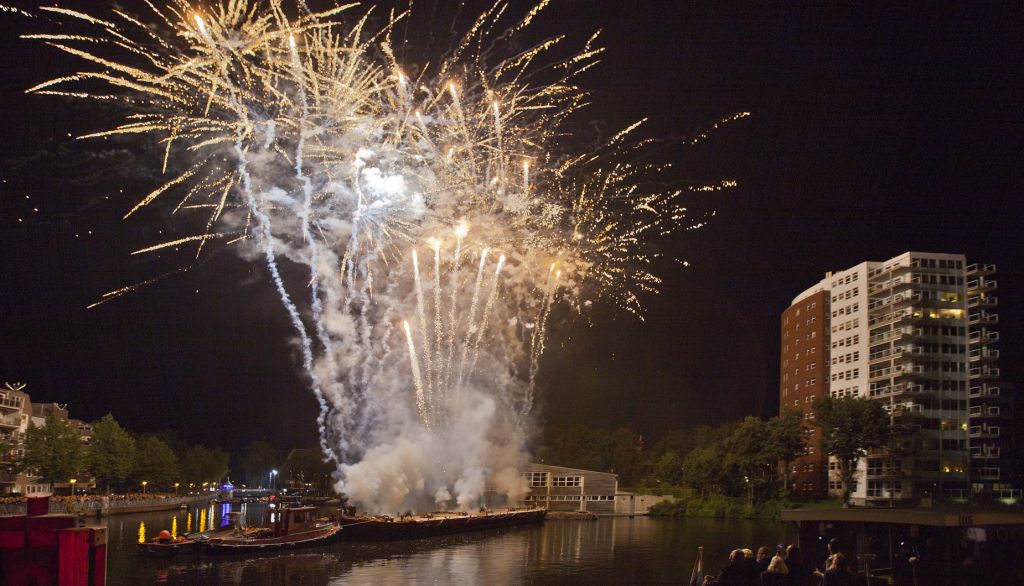 Our cities are buzzing with life and there's always something new to do. Here and Now provides you with an up-to-date guide of events in each of the three provinces in the region, with all the descriptions in English. Their categories range from live music to lectures, business networking to community fun, so you'll be sure to find something for whatever mood you're in that day.
---
Sign up to the newsfeed
Sign up to the newsfeed
The TopDutch International newsfeed curates the most important industry developments and newest key stories, along with weekly talent profiles and lifestyle weekend guides. And we'll make sure you're first to receive exclusive regional event invites.
"*" indicates required fields
---
We use cookies to optimize your experience on the website, analyse traffic on our website and to show relevant ads to thirds. Read more about how we use cookies and how you can customize your preferences by clicking on "settings". If you agree with our cookie policy, click "allow all cookies".
These cookies are used to optimize performance and functionality of the website. These cookies are not essential when browsing the website. However it is possible certain elements on the website will not function properly without the cookies.
These cookies collect data that we use to understand how our website is used and perceived. These cookies also help us to optimize the website for the best user experience.
These cookies allow ad-networks to monitor your online behaviour so they can display relevant ads based on your interest and online behaviour. These cookies also prevent the same ads from being displayed over and over.