Study in TopDutch
So you want to study in the TopDutch region? You'll be in good company, with our world-class higher education programs educating over 85,000 students a year. We know deciding to up-sticks and study abroad can be a bit overwhelming, so below you can find the most important information on finding, applying and starting a study program in the TopDutch region.

Our universities
TopDutch higher education system
There are two types of international higher education in the TopDutch region. Research universities are more traditional, research-oriented education. Universities of applied sciences focus on practical applications of knowledge, and are often focussed on preparing for a certain profession after graduation.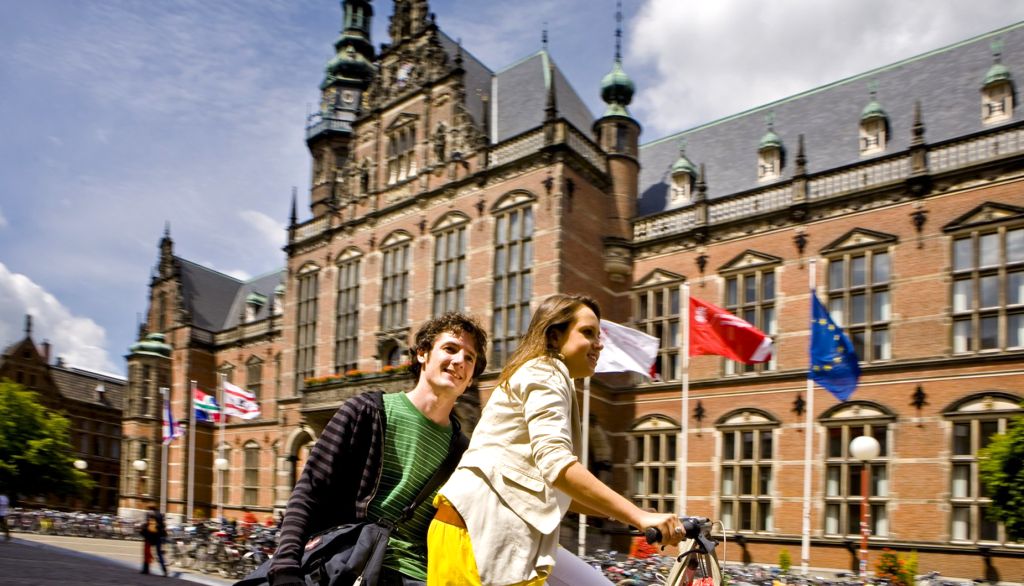 Research universities
University of Groningen
Ranked in the top 100 universities in the world, the University of Groningen (RUG) educates around 30,000 students from over 120 countries per year. The majority of study programs are taught in the city of Groningen, with a second campus in the city of Leeuwarden.
The University of Groningen offers over 190 English-taught bachelor's, master's and PhD programs from 11 faculties.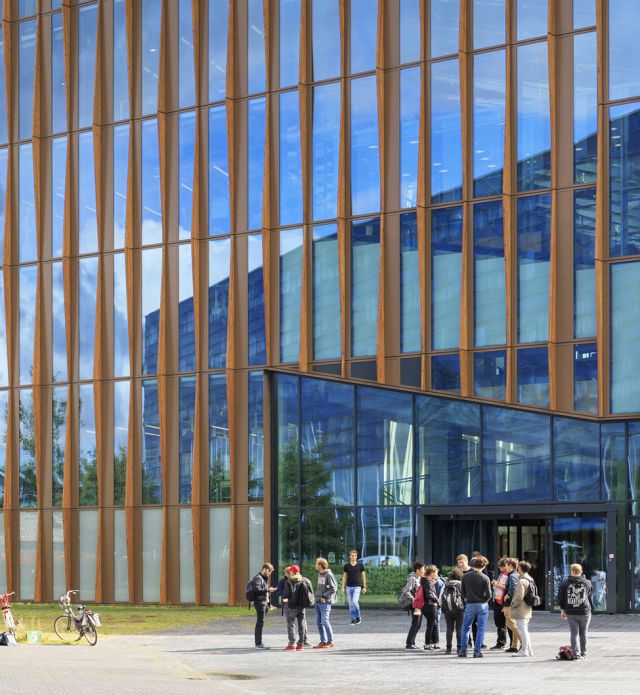 Universities of applied sciences
Hanze University of Applied Science
The Hanze UAS is the largest university of applied science in the TopDutch region, with campuses in the cities of Groningen (main campus), Leeuwarden, and Assen.

They offer 29 English-taught bachelor's and master's programs within 19 schools.
Van Hall Larenstein: University of Applied Sciences
VHL is a sustainably-focussed university of applied science specializing in educating for careers in Delta Areas and Resources, Food and Dairy, and Animal and Business. Located in the cities of Leeuwarden and Velp, they offer 8 English-taught bachelor's and master's programs.
NHL Stenden
Alongside the 5 campuses in the TopDutch region, NHL Stenden has a further 4 campuses globally, in Qatar, Bali, Thailand and South Africa. They educate students from over 80 nationalities, with 20 English-taught associate, bachelor's and master's degrees in 5 fields.
---
Applying
How to apply
Admission requirements for each program is set by the school itself. Study in Holland offers an overview of all the study programs available in English across the whole of the Netherlands. Here you can quickly check the requirements needed for each study.
Programs taught in English are a good option for internationals looking to study in the TopDutch region. However, it is important to note that Dutch universities generally ask for proof of excellent written and spoken English in order to be accepted into study programmes. Many universities require international students to have completed an English language test such as TOEFL or IELTS.
Procedure
Application to any of our universities will probably have to be completed through the national centralized system, Studielink. Here, you make an account, select the institution(s) and program(s) you would like to apply for, and upload all relevant documents needed for the application. The school will then get back to you themselves to tell you if you've been accepted. However, it is important to check with your program, as some schools have a different or extended application process.
For most of our September-entry programs, you can apply up until the 1st of May. Some programs have a fixed number of students they can accept, and for those programs the deadline is the 15th of January. You can check the deadline for your personal application through the school's own website.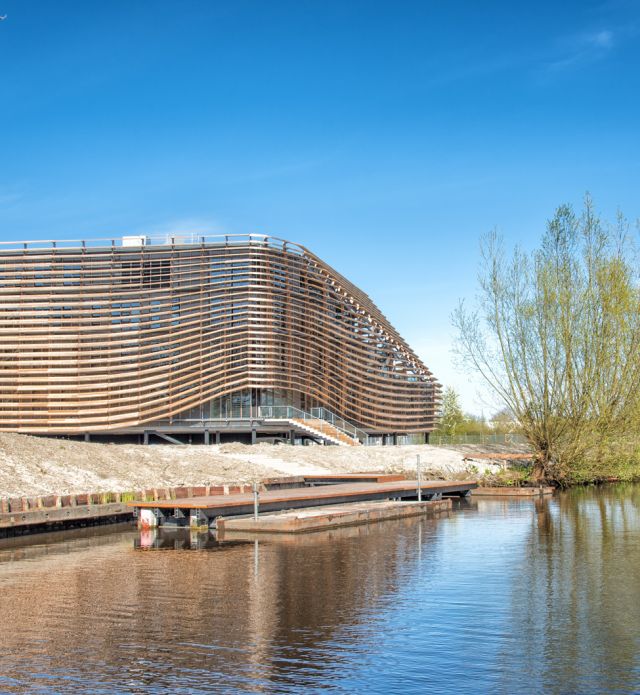 Costs
Universities in the TopDutch region are very popular for international students as they offer an excellent standard of English-taught education for usually a lot less than it would cost in English-speaking countries.
Annual fees are set by the government at €2,087 for EU/ EEA students and around €6,000-20,000 for non-EU students, depending on the study.
Cost of student living in the TopDutch region depends on your city and student life. However, on average students pay around €700-900 a month. Here is a breakdown of the sort of costs you can be expecting to pay:
| | |
| --- | --- |
| Expense | Average Cost p/m |
| Housing | ~ €350-700 |
| Groceries | ~ €152 |
| Books | ~ €84 |
| Public transport | ~ €48 |
| Going out/sports | ~ €130 |
| Clothes | ~ €58 |
| Insurance | €80 - 120 |
| Telephone | ~ €32 |
EU and EEA citizens are likely entitled to a loan to cover the costs of your tuition fees only. Some international students are entitled to a further loan to support your costs of living, however there are very specific requirements. You can find details about this on the Dutch student finance organisation (DUO)'s website.
---
Settling in
Official and practical matters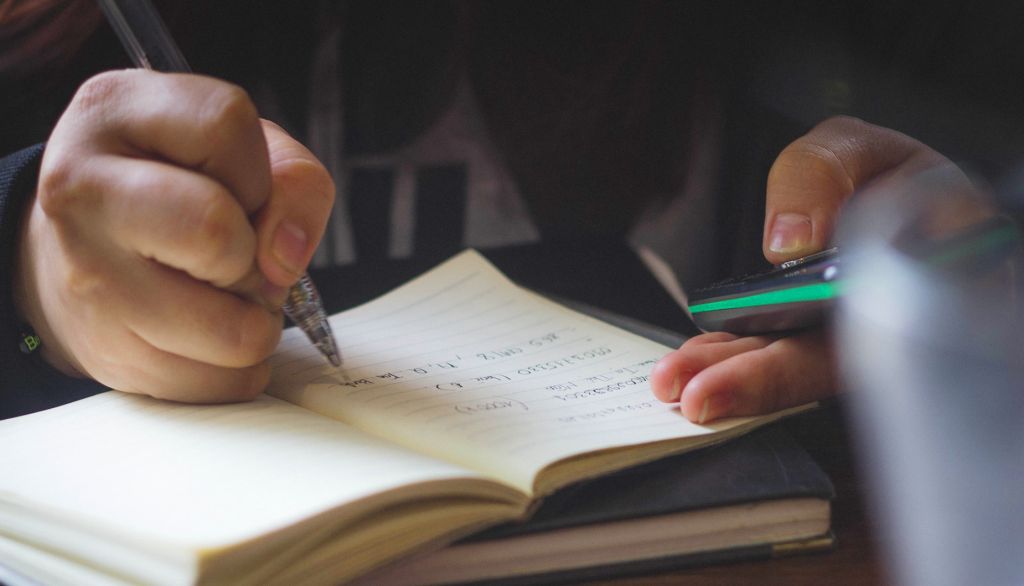 Getting a visa
If you hold an EU/EEA/Swiss passport, you can freely come to work or study in the TopDutch region without a visa. Non EU/EEA students may need a visa depending on your nationality, the length of your stay and the purpose of your stay. Your school must help you apply for the visa, and all of the universities in the TopDutch region have a specialized international student support system to help you arrive here on time. However, to do that, they each set a deadline for your application to be in (earlier than deadlines for EU and EEA students) in order to ensure you can get a visa to study before your study starts.
Registering as a resident
Every student arriving in the TopDutch region must register as a resident with the multiplicity and get a citizen's service number (BSN). In order to do this, you first need an official address, so it is not possible until you have already found a house.
The multiplicity you have to register with depends on where you are living, we have 13 multiplicities in the TopDutch region. Your school's international student team will advise you on any questions you have about registering on your arrival in the Netherlands.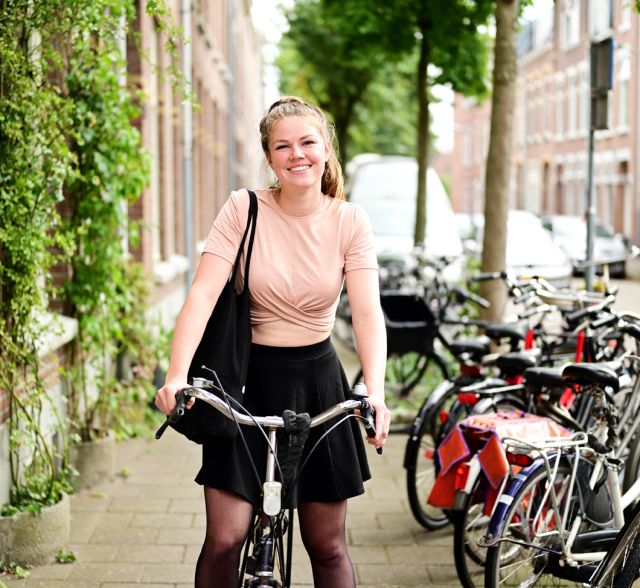 Applying for a Dutch bank account
For those staying for more than 6 months in the Netherlands, it's advisable to get a Dutch bank account. You will need to be registered with the multiplicity for this, so ensure you account for time when arriving in the Netherlands. There are a number of banks in the TopDutch region, but ABN AMRO and Rabobank have specialized services for incoming internationals.
Finding a House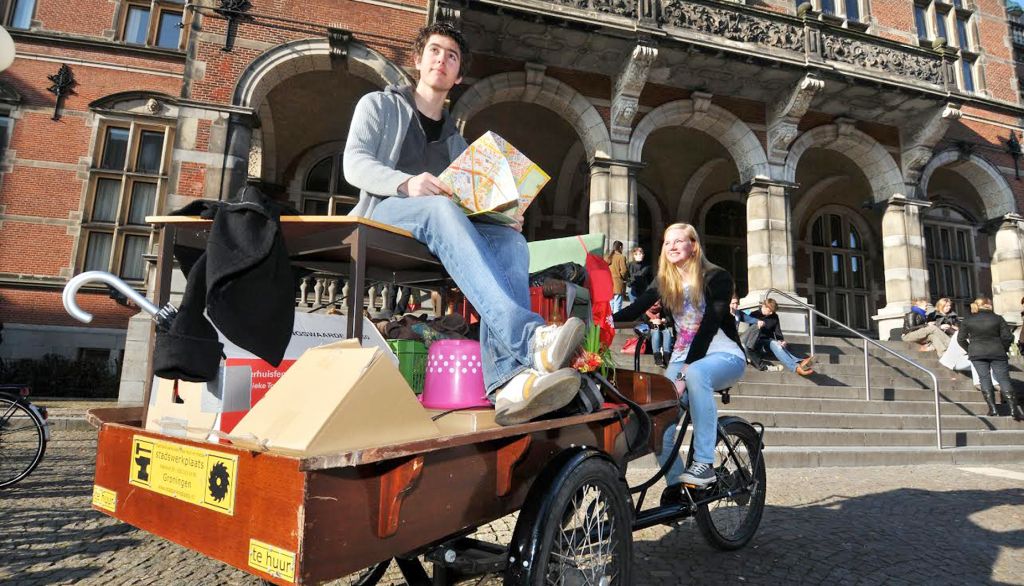 Groningen
Having been voted the best student city in the Netherlands, Groningen is a very popular city and thus finding a room can be challenging. However, the TopDutch region is committed to helping international students settle in, and therefore have organised a website where you can search for rooms, find out information about contracts and applying for social housing. You can check it out here.
Leeuwarden, Emmen, Assen and Meppel
NHL Stenden and Van Hall Larenstein have an agreement with international student housing provider studentstay.com. All students in Emmen and Meppel are guaranteed accommodation with them, and all non-EU students in Leeuwarden are guaranteed accommodation with them.
There are also plenty of online platforms available to help you search for a room, such as Funda or Pararius.
---
Student life
Being an international student
Erasmus Student Network - ESN
Arriving as an international in a new country can be a bit scary, but once you get here you'll have plenty of opportunities to make friends and learn Dutch culture. The ESN is an international student network that exists in all major student cities across Europe. In the TopDutch region we have a sector in Groningen and Leeuwarden. They organize everything to help international students integrate; from parties to trips to cultural events.
Study Associations
Most studies or departments in the TopDutch region have their own student-run associations. You can join these from your first year and choose to be an active (involved in organization and communication) or passive (joining in for events and lectures) member. They organize events related to your study such as lectures and networking events, and also often integration events such as parties or social activities and trips.
Study Associations
Most studies or departments in the TopDutch region have their own student-run associations. You can join these from your first year and choose to be an active (involved in organization and communication) or passive (joining in for events and lectures) member. They organize events related to your study such as lectures and networking events, and also often integration events such as parties or social activities and trips.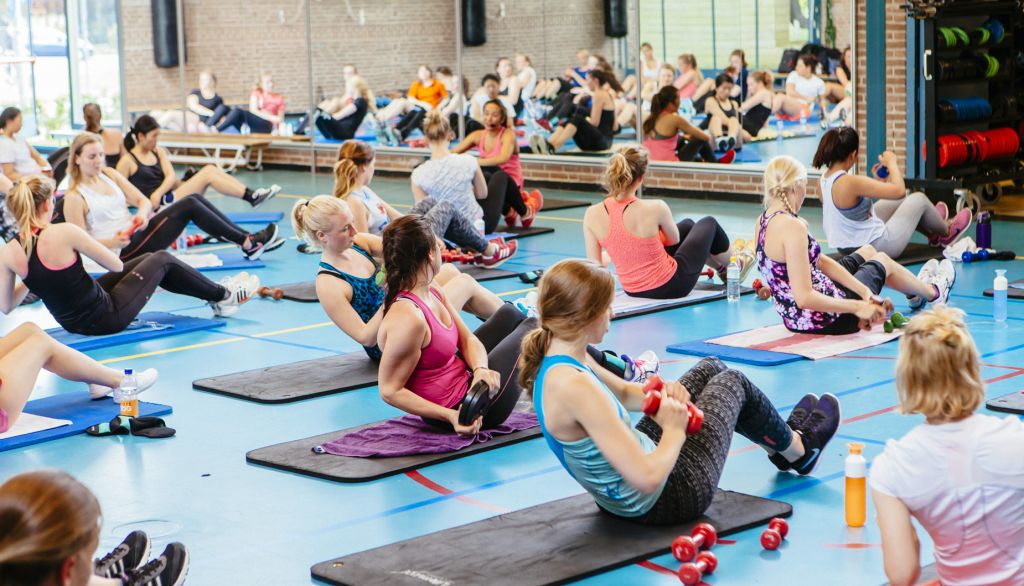 ---
After graduating
Orientation year highly educated persons
In the TopDutch region, our world-class knowledge institutions are educating the business talent of the future. We want to give all of our highly educated graduates the opportunity to help us build sustainable solutions to global challenges.
That's why we have the 'Orientation Year' visa, that allows non-EU/EEA bachelor, master or above graduates from a TopDutch university, or another accredited university in the Netherlands, or a masters/post-masters/PhD graduate from a top 200 university (with restrictions), to work without restrictions for a year. After the year has passed, employers can sponsor a 'highly-skilled migrant' visa for the talent with a reduced salary requirement than usual. In 2019, this reduced salary is €2,364 per month, excluding vacation pay. The permit replaces a number of old, similar permits. Now, graduates can apply for an Orientation Year up to three years after graduating. Full requirements for the application can be found on the IND website.
---
Sign up to the newsfeed
TopDutch International
The TopDutch International newsfeed curates the most important industry developments and newest key stories, along with weekly talent profiles and lifestyle weekend guides. And we'll make sure you're first to receive exclusive regional event invites.
"*" indicates required fields
---
We use cookies to optimize your experience on the website, analyse traffic on our website and to show relevant ads to thirds. Read more about how we use cookies and how you can customize your preferences by clicking on "settings". If you agree with our cookie policy, click "allow all cookies".
These cookies are used to optimize performance and functionality of the website. These cookies are not essential when browsing the website. However it is possible certain elements on the website will not function properly without the cookies.
These cookies collect data that we use to understand how our website is used and perceived. These cookies also help us to optimize the website for the best user experience.
These cookies allow ad-networks to monitor your online behaviour so they can display relevant ads based on your interest and online behaviour. These cookies also prevent the same ads from being displayed over and over.