Work in TopDutch
The Netherlands established the first multinational organization all the way back in 1602, and since then we've had an international-mind when it comes to business. Therefore, we want to make it easy for the best international talent to join us in making the TopDutch region a green, talented and digital economic powerhouse. 90 percent of the population speak English, and many of our companies are becoming increasingly internationalized, so you'll have no problem settling in and doing business in the TopDutch region.

Job search
Finding a job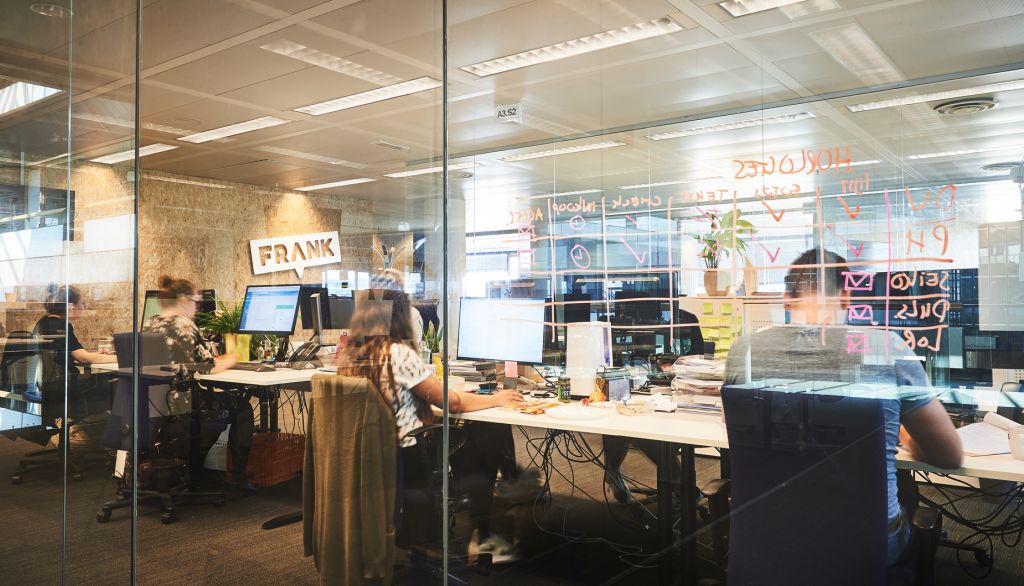 Want to work in the TopDutch region but don't speak Dutch, or don't feel comfortable working in Dutch yet? The TopDutch region is becoming increasingly popular for expats and international talent because of our great work/life balance, opportunities for growth and international working environment. Therefore, we've set up a platform especially for companies and international talent to connect, post/apply for jobs and network: no Dutch, no problem! Find out more at www.makeitinthenorth.nl
---
Permits
Getting a work permit
Talent holding an EU/EEA/Swiss passport have free rights to live, study and work in the TopDutch region without a visa. If you are Japanese, you won't need a working permit, and only have to apply for residence permits in the case of long-term stays. If you do require a working visa, we have a number of different types.
Single permit: workers who wish to work in the Netherlands for less than one year.
Highly-skilled migrants:for cases when a knowledge-gap is existing in the organization, and needs to be filled by migrants. Employers must prove to have fulfilled certain requirements, but after that the process is fast-tracked.
Self-employed / freelance: to apply for a self-employed visa you must prove that your work is in the Dutch national interest, and you cannot complete work not related to setting up your own business under it. The visa is for two years, but after that it can be extended.
Graduates: Foreign graduates of a Dutch university or post-graduates from specific foreign universities can apply for orientation-year visas. These allow you to search for work freely (with no permit restrictions) for 12 months.
Scientific researchers: Researchers accepted into a Dutch research institution can receive a combined resident-working visa for up to 5 years. The visa must be applied for by your institution.
Short-term workers: We have separate visas for Au Pairs, working-holiday makers from certain countries and seasonal labor employees who are staying only for a short period in the Netherlands.
EU Blue Card: This is a visa similar to the highly-skilled migrant visa, but also includes limited intra-EU mobility rights. There are again specific requirements you and your employer must fulfil in order to obtain one.
In order to make moving to the TopDutch region as easy as possible for our talent, the International Welcome Center North provides a service to accelerate the visa application process. You can find more details about this and the application form on their website.
---
Official matters
Taxes, benefits and social security
DigiD
We are digital! And that includes our bureaucracy. A DigiD is needed or helpful for many governmental services, meaning you can then complete forms and applications directly online. You must apply for one, however it's a very simple task: simply apply with your personal information (including your Citizen Service Number), make a username and password, and wait for them to send you a confirmation. Once they've sent it (usually it just takes a few days), you activate your account online and you're set.
Income tax
Generally, if you are employed by one employer in the Netherlands, your employer will take your income tax and national insurance directly out of your wage. We have a progressive tax system that starts at 36.55% and goes to 51.95%. To work out how much income tax you are likely to pay, you can use the Blue Umbrella calculator.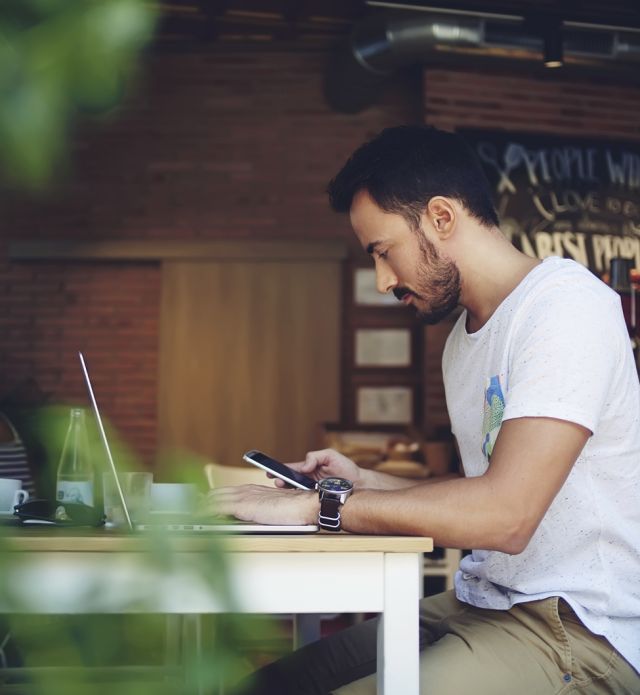 If you do not have a regular income, for example you are self-employed or employed by more than one employer, you must file a tax return. Our tax year runs from January 1st till December 31st. You'll receive a request to fill out your tax return in February and it must be completed by May 1st (generally).
There are three types of taxable income on a tax return
Profits, employment (including pension) and home ownership - variable amounts starting at 36.5% up to 52%
Income from substantial shareholdings - 5% minimum holding, 25% rate
Taxable income from savings and investments - percentage of value
For expats, the Netherlands' 30% ruling may apply.
Tax credits
Everyone is entitled to a general tax credit and your employer will take this into account when deducting your wages. There is also 'employed person tax credit' which is dependent on your age and income, and single-parent tax credit. The latter you must take account of in your tax form, or apply for a rebate.

Partners
In partnerships - married couples and unmarried couples who have a child or own a home together - where both partners are working, they will be taxed individually. If only one partner is working, the working partner may apply for refunds of their general tax credit.

Benefits
Benefits (toeslagen) refers to certain subsidies you can get from the government for particular expenses. These are generally based on your taxable income from that year. To apply for them you must have a DigiD and apply through the tax service (Belastingdienst). Some of the benefits include:
Health insurance benefits (zorgtoeslag)
Rental allowance (huurtoeslag)
Childcare benefits (kinderopvangtoeslag)
Supplementary child benefit (kindgebonden budget)
​​​​​​​Social security
Social security (uitkering) refers to funds that can help you live if you do not earn enough to live off. There are two types, unemployment benefit (WW uitkering) and welfare benefit (Bijstandsuitkering). Your eligibility for both is dependent on a number of factors.

State pension
Everyone who has lived or worked in the Netherlands, and as a result has been insured under the AOW scheme, is entitled to basic state pension. Every year you've been insured under the scheme, which is part of the wider national insurance, you gain rights to 2% of the total amount. Once you've worked 50 years, you'll be entitled to a full state pension. Pension age in the Netherlands is increasingly yearly until 2024. To see the age you will be entitled to claim state pension, you can use the calculator on the website of the SVB.
---
Business culture
Working style in TopDutch
Here in the TopDutch region we like to work hard and play hard. Time is money in our culture, so we like to get straight to business in meetings. But once the work is done, many Dutch companies like to socialize together in a borrel, meaning after-work drinks, where we relax together with our colleagues.
Being a country with one of the lowest power-distances in the world, the hierarchy here may seem a little funny when you first arrive here. Bosses and interns alike are all part of the team, and everyone is expected to work independently. Instead, bosses are the overall strategists of the team, and the rest of the team are considered the experts in their respective specializations.
Along the same line, we also like to make decisions as a team. Probably, meetings will be an important aspect of your working day, because that is where we discuss problems, plans and decide on strategies.
---
Sign up to the newsfeed
TopDutch International
The TopDutch International newsfeed curates the most important industry developments and newest key stories, along with weekly talent profiles and lifestyle weekend guides. And we'll make sure you're first to receive exclusive regional event invites.
"*" indicates required fields
We use cookies to optimize your experience on the website, analyse traffic on our website and to show relevant ads to thirds. Read more about how we use cookies and how you can customize your preferences by clicking on "settings". If you agree with our cookie policy, click "allow all cookies".
These cookies are used to optimize performance and functionality of the website. These cookies are not essential when browsing the website. However it is possible certain elements on the website will not function properly without the cookies.
These cookies collect data that we use to understand how our website is used and perceived. These cookies also help us to optimize the website for the best user experience.
These cookies allow ad-networks to monitor your online behaviour so they can display relevant ads based on your interest and online behaviour. These cookies also prevent the same ads from being displayed over and over.