Music Meets Tech: connecting entrepreneurs and creatives
Eurosonic Noorderslag is in full swing, with the TopDutch city of Groningen transformed into the annual beating heart of Europe's music industry. Every bar, club or venue in town is eager to provide a podium for the hottest upcoming acts. Streets are bustling with music industry professionals, running from place to place to find undiscovered gems, catch seminars, pop-up venues, parties and after-parties. But this year, tech entrepreneurs and investors from all over the world are also joining the party. ​​'These two worlds of music and technology cannot exist without each other.'

Music Meets Tech, or MXT, is being held for the first time alongside the Eurosonic Noorderslag festival, as a special conference for entrepreneurs from the technological and creative sectors. Around 200 innovative entrepreneurs and investors from eight different countries have flocked to Groningen to network, meet, share, learn, and enjoy an informal drink. 'It's all about making meaningful connections, in both formal and informal settings', co-organizer Max Papo explains. 'Technological innovations provide creatives with amazing new opportunities, which is what MXT is all about.'
The perfect place for a conference
'Creatives also look at the world from a different angle', Papo continues. 'So to overcome the challenges we face today, we need these creative minds to push boundaries. MXT facilitates meet-ups and showcases products that are able to push those boundaries. Both of these worlds cannot exist without each other. And Groningen is the ideal location for a conference like this, because ESNS is the biggest music showcase festival in Europe and Groningen is the youngest city in Europe, with a very vibrant and innovative startup and scale-up community.'
The program of the first edition features several speakers, including Grammy nominated and multi-platinum producer, musician and composer Junkie XL, but also TechLeap Special Envoy Prince Constantijn of the Netherlands. Workshops, panel discussions, a HackBattle and networking drinks are also a big part of the multi-day conference.
Groningen is the ideal location for a conference like this

Max Papo - Co-organizer of Music Meets Tech
Hangover Breakfast
The Investment and Development Agency for the TopDutch region (NOM) is also proudly contributing to the MXT program, with a special Hangover Breakfast. A hearty breakfast to soak up the drinks from the night before, but also the perfect low-key way to connect with others and share ideas. 'It's informal events like these that hopefully make it a very memorable experience', Papo says. 'A personal highlight for me would be these informal drinks where entrepreneurs and investors get together, but also really how much local initiatives and organizations like the NOM have really stepped up to help make this such an incredibly awesome event.'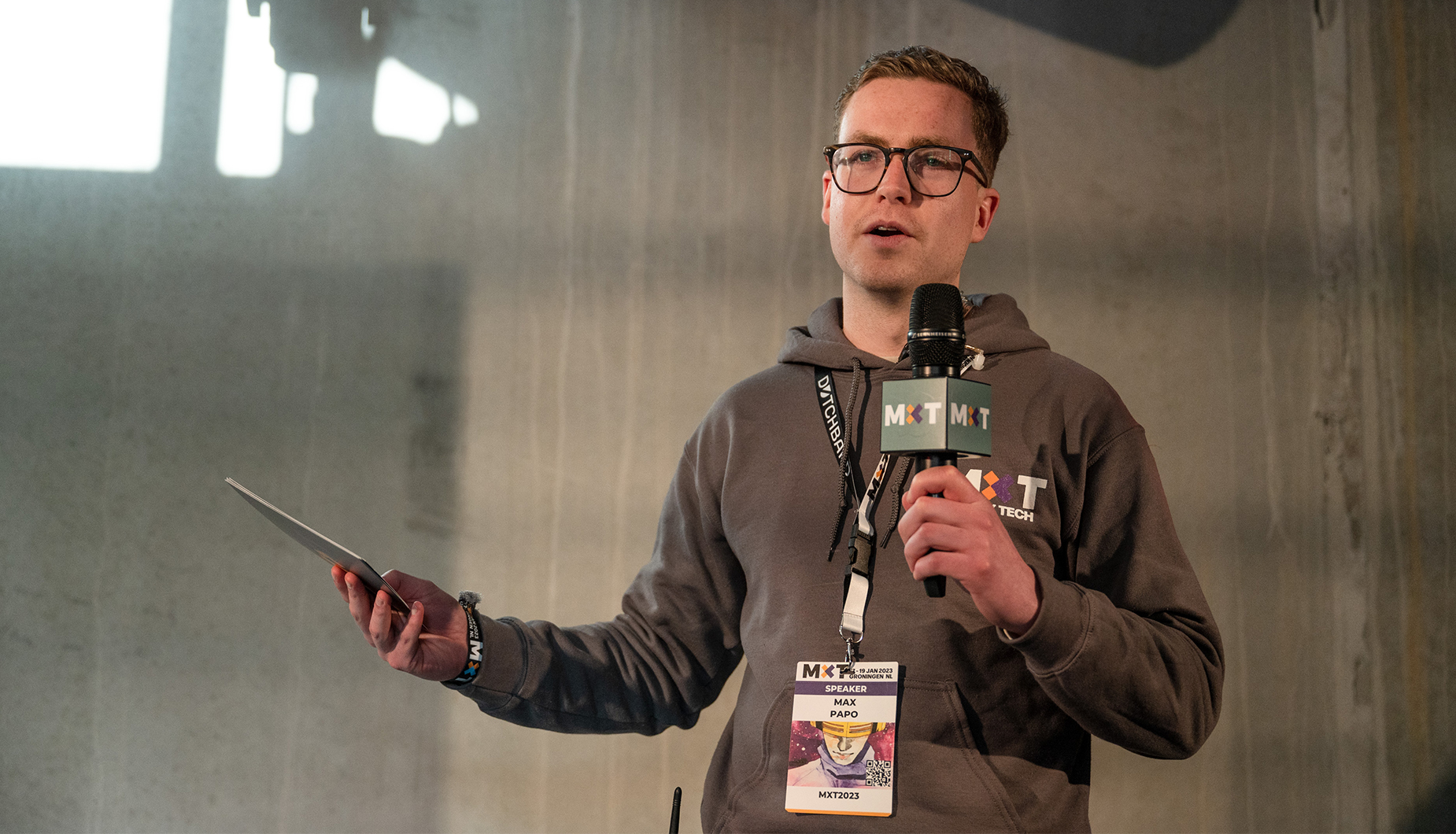 Papo believes MXT strengthens the existing, already very successful formula of ESNS. 'And we want to grow together into an annual and fully-fledged European conference in the tech and music scene, but also putting the Northern Netherlands and Groningen on the map as an attractive location for startups and scale-ups. And last but not least, we especially want to surprise visitors and guests with a good, fun and informative program,' Papo concludes.
Sign up to the newsfeed!
TopDutch Professional
The TopDutch Professional newsfeed selects the most exclusive investment updates, industry insights and key stories. You'll also receive unlimited access to articles and invites to exclusive international industry events and meet-ups.
"*" indicates required fields