Omnidots is taking the US by storm
Most New Yorkers won't realize it, but a piece of innovative TopDutch technology ensures the New York subway system remains operational and construction sites across the Five Boroughs remain safe. From LaGuardia Airport, all the way to downtown Manhattan, Omnidots' cutting-edge sensors carefully monitor vibrations to prevent unnecessary shutdowns and structural damage. The scale-up from Leek just announced its biggest order yet and expects to become the market leader in the US in the next few years.
Much like a minor earthquake, construction work and large-scale infrastructure projects produce a considerable amount of vibration, which can cause structural damage to nearby buildings and tunnels. In the worst case scenario, older buildings and tunnels can collapse altogether. That means in order to build and renovate safely in densely populated areas with monumental and older buildings, monitoring these vibrations is essential. That's exactly what Omnidots does with their SWARM vibration monitors. The collected data are sent wirelessly to the Honeycomb cloud-based web platform, allowing you to monitor everything in real time, anywhere in the world.

From Mumbai to Manhattan
Omnidots was founded by Marko Bolt and Lourens Rozema in 2014 in Leek, initially to help monitor the effects of earthquakes caused by gas extraction from the Groningen natural gas field. In the following year, the company played a big part in the development and set-up of a large-scale sensor network for measuring earthquake acceleration in the TopDutch province of Groningen.
Their all-in-one technology for the construction sector was launched in 2018, which led to their commercial and international breakthrough. The sensors were sold and used all over the world, from construction work around Mumbai metro in India to Germany and Australia. And now of course the US, through their partner Wang Technology, a big player in New York and San Francisco, who recently placed the largest order to date. No less than 550 sensors are currently making their way across the Atlantic, to help monitor a whole range of new infrastructure and construction projects in New York.
US breakthrough
'We are very proud and excited, of course,' says Omnidots founder Marko Bolt. 'We're grateful to be able to take this next step in our partnership with a name as established as Wang Technology. This large order shows that they have enormous confidence in our solution. And this confidence also underscores the global trend of using new technology for vibration monitoring and reporting in construction.'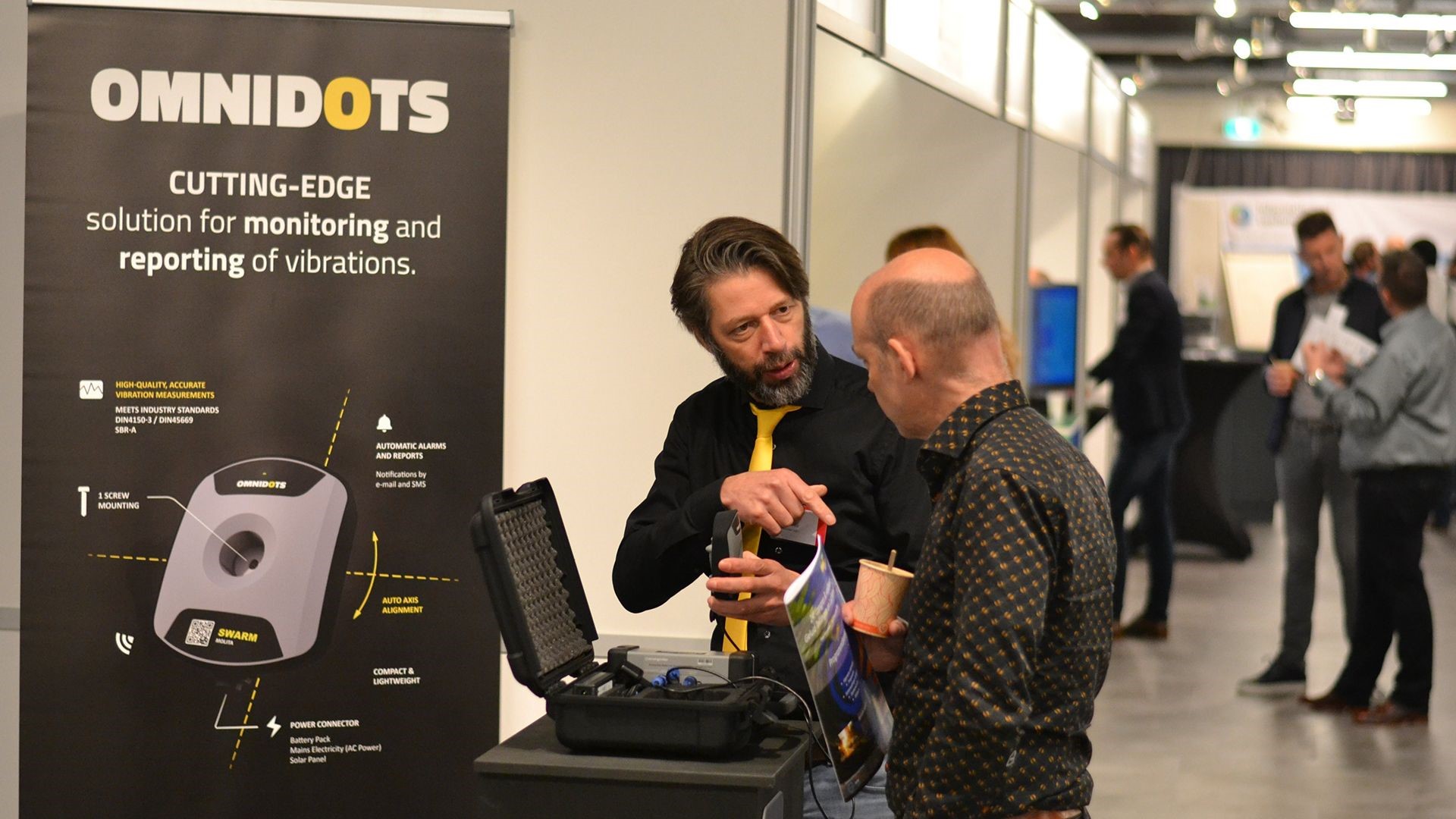 The two companies have been working together since 2018, but this large new order confirms the definitive breakthrough for Omnidots in the US. According to Omnidots, the fact that an established company like Wang Technology is buying this many sensors shows that the American market is also ready for their product. 'The most important thing about any relationship with a manufacturer is the service it provides,' Yee Huang, president of Wang Technology says. 'Omnidots has listened to our needs and has always been there to solve any problems. In addition, their products have proven to be more reliable than competing products. I would definitely recommend them.'
sign up to the newsfeed!
Topdutch Professional
The TopDutch Professional newsfeed selects the most exclusive investment updates, industry insights and key stories. You'll also receive unlimited access to articles and invites to exclusive international industry events and meet-ups.
"*" indicates required fields