The future of writing
From ink to digital, the moment you put pen to paper. Whether it's a note, doodle or sketch, the Nuwa Pen will send a digital copy of whatever you write down on a piece of paper, directly to your phone. You can even synchronize your to-dos, write a tweet, or save a phone number. And in just a few weeks, TopDutch startup Nuwa will present its brand-new innovation at CES Las Vegas and introduce the world to a radical new way of writing.
The Nuwa Pen is a ballpoint pen that works like any other normal pen. The key difference, however, is an integrated camera system and motion sensors, digitizing each stroke you put on any piece of paper. Yes, any piece of paper. That means sticky notes, your journals, or the piles and loose sheets of paper scattered around the office. Even wallpaper, if you're so inclined. As long as the ink can be seen by the camera system.
From PenTips to smartpen
Nuwa was officially founded in 2020 by French-born, Texas-raised and Groningen-based entrepreneur Marc Tuinier. His first product, the PenTip, actually started out as a happy accident. 'I dropped my Apple Pencil and it broke", Marc explains. 'It happens to a lot of people, so I was trying to come up with ways to give it a little extra protection and designed a little tip for it. But using that same tip also gave me more control and grip and it got rid of the typical clacking noises when you touch the screen. So I thought this would be a great idea for a business.'
'And things just exploded from there", Marc continues. "We suddenly sold our PenTip in 118 different countries, which is just insane when you think about it. I think part of the success is really listening to the community of digital artists and figuring out what really helps them. We also feature their work on our website and socials, which also helped build a community and spread the word.'
The success of PenTips helped pave the way for the development of the Nuwa Pen, which will be presented at CES, the biggest tradeshow for consumer electronics in the world. The pen houses multiple motion sensors, three cameras, and a pressure sensor that detects 4096 pressure levels. This combination ensures the strokes are captured in high fidelity, even in low-light conditions. You can write continuously for two hours, and a 15-minute break is enough for a full charge.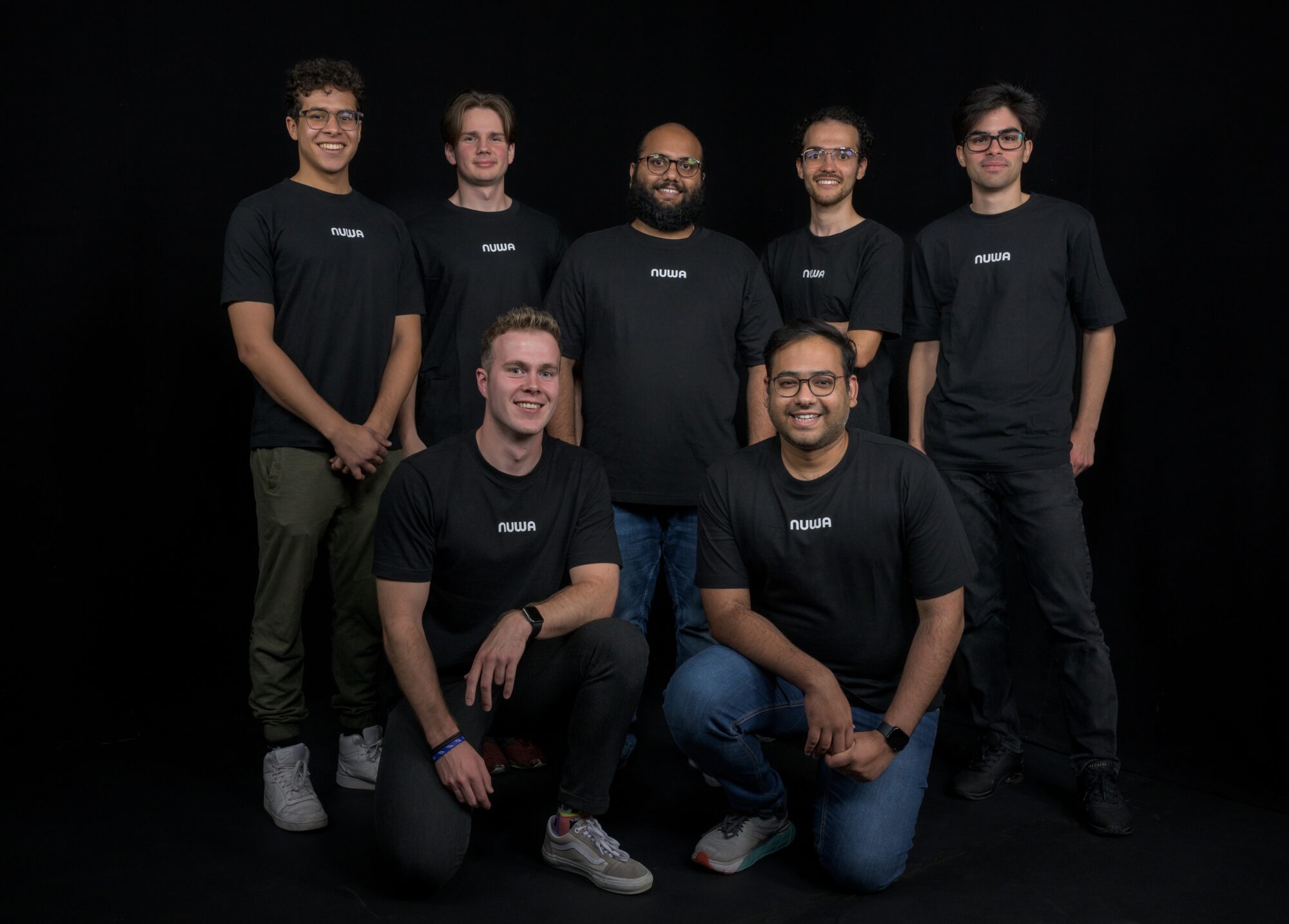 Augmented writing
But the real potential, according to Marc, lies in augmented writing. 'The Nuwa Pen app also introduces Nuwa Pen+, a €2,99 per month subscription, to convert your handwritten notes to typed text and offer augmented notes for integrations with your favorite apps,' Marc says. So once your handwriting and doodles are synced to the Nuwa Pen app, we're able to read out rich elements such as email addresses, phone numbers and lists.'
The app enables you to tap these elements, like a phone number, and add the person to your contacts. A to-do item you write on a sticky note will sync with your favorite to-do app. 'We're also working on recognizing handwritten mathematical formulas to solve and display graphs on the Nuwa Pen app. Or a musician writing a composition, and converting it to MIDI in the app. We continue to work tightly with our users to merge their analog thoughts with the digital world. In any case, we're really excited to finally show our product at CES and we're expecting the Nuwa Pen to be available in August next year.'
To find out more about this TopDutch start-up and the Nuwa pen take a look at their website.